New Delhi (India), March 11; Parenting is a remarkable responsibility, but the rewards are far greater than the burden. We could never achieve a greater victory for ourselves than watching our children experience discovery, triumphs, lessons, and gifts. Seeing another human being make a positive difference in the world is inspiring! The experience of becoming a mother is one of the most rewarding and overwhelming experiences a woman can have. Having children is not only a journey with a family but also with a doctor or medical practitioner who becomes an indispensable part of the journey from being a woman to becoming a mother.
Dr. Anita Rajpurohit, an infertility specialist, gynecologist, and obstetrician based in Sumerpur (Rajasthan) is making this transition simpler, healthier, and healing. She is well-known throughout the three districts of Pali, Jalore, and Sirohi not just because of her specialization but also because of her commitment and dedication to the well-being of her patients.
Dr. Rajpurohit is committed to improving her patients' lives and putting a stop to the growing healthcare inequity. She provides IVF operations and infertility treatments at a very reasonable cost so that the family is not burdened by the costs. She receives patients not just from the area around Rajasthan but also from many other states across the nation, and this is the reason why.
Dr. Anita Rajpurohit is one of the first lady doctors in her community who has braved the hegemony of local politicians while working in a Government hospital. After this stint, she dedicated her life to providing the best fertility care and facility by starting her private hospital.
She is one of the first female doctors in her community to have faced the hegemony of local politicians while working in a government hospital during her medical career while being from a traditional Rajpurohit village. After serving in this capacity, she founded her private hospital in 2011 under the name Dr. Anita Rajpurohit Hospital, "Samarpan Advance IVF & Laparoscopy Center," to devote her life to delivering the best fertility services and facilities.
Infertility though a common problem, has a lot of social taboos, and hence discussing or speaking about it in public space affects the mental and emotional health of both parents. According to the Indian Society of Assisted Reproduction, almost 10-14 per cent of the Indian population suffers from infertility, estimating roughly around 1 in every 6 couples in urban India.
Providing a balancing space between confidentiality and addressing every concern and apprehension of aspiring parents opting for IVF treatment, Dr. Purohit provides this balancing space for her patients.
Along with her expertise in the aforementioned fields, she also provides reasonably priced procedures and treatments for test tube babies, blastocysts, donor services, surrogacy, hysteroscopy, pregnancy deliveries, the detection and treatment of gynaecological cancer, irregular periods, leukorrhea, menopause, miscarriage, hormonal treatments, and family planning.
Dr. Rajpurohit was awarded a certificate in Hysteroscopy Skills Building Course by Dr. Osama Shawki, M.D. (Global Trainer) in the year 2017. She also completed her Yoga teacher training at the Sri School of Yoga in 2020.
In addition to treating patients, Dr. Rajpurohit devotes a lot of her time to providing charity services in her neighbourhood and the surrounding areas, making gynaecological care available to those who cannot afford it. She has provided free medical care at a primary health care facility, conducted Safai Abhiyan at Jawai Bandh, and performed surgeries on patients as part of the Free Laparoscopy Surgery camp.
Dr. Anita Rajpurohit is a member of the Rajasthan Medical Council in Jaipur and an associate member of the Royal College of Obstetrics and Gynecology in London, United Kingdom. She thinks that the right counseling, awareness, and patience will make the whole process simpler and more healing.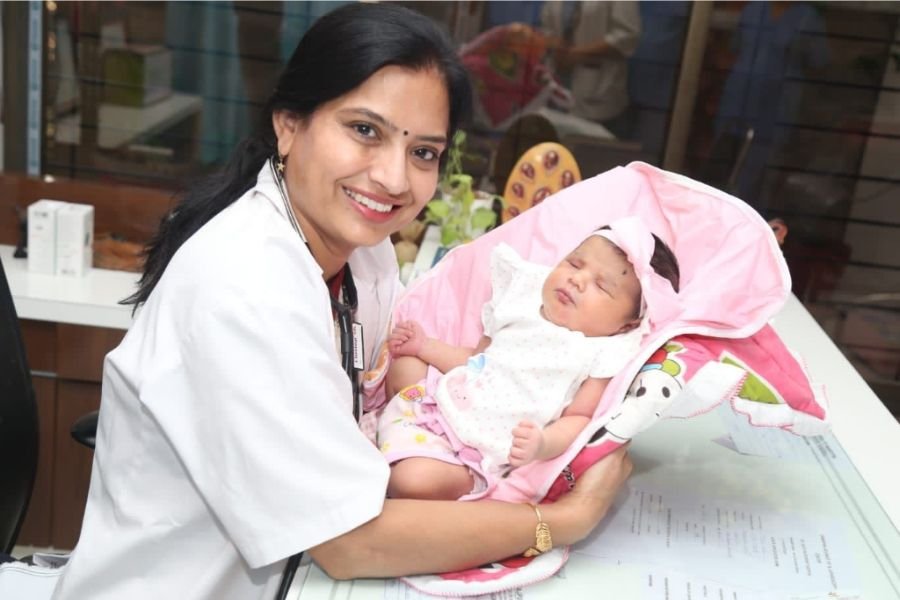 Actress Kirron Kher and Delhi BJP Leader Manoj Tiwari gave her the Social Impact Award for giving the community free healthcare services. She was also honored by the Indian Government's Ministries of AYUSH and Health and Family Welfare as the "Most Promising Obstetrician & Gynecologist in Rajasthan."
To get in touch with Dr Anita Rajpurohit, Please visit:
https://www.anitarajpurohit.com/
If you have any objection to this press release content, kindly contact pr.error.rectification[at]gmail.com to notify us. We will respond and rectify the situation in the next 24 hours.