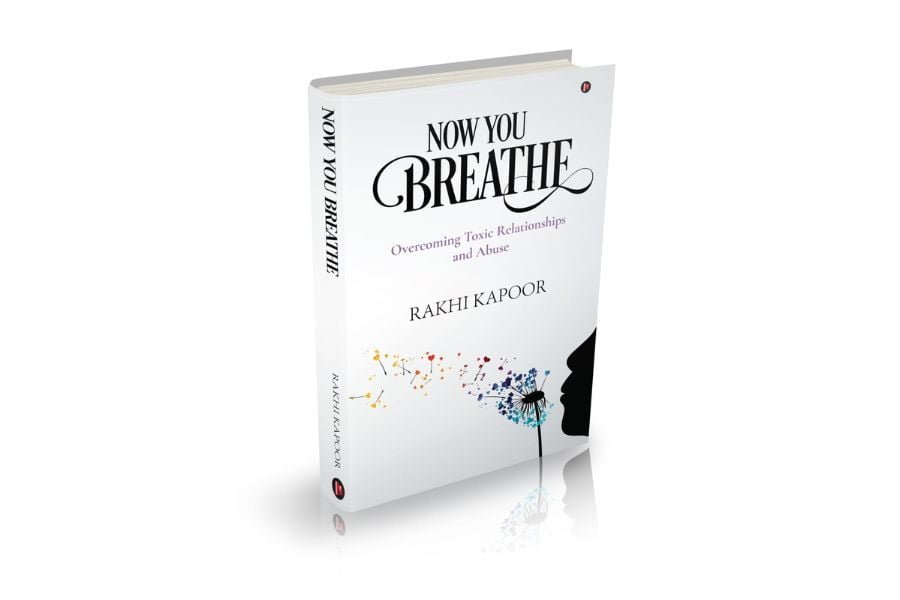 Helping the readers overcome abusive relationships, the book is a guide for people with broken hearts
Bengaluru (Karnataka) [India], February 14: Rakhi Kapoor is a prolific author who has written 25 books. With Notion Press, India's fastest-growing self-publishing company, she has created yet another page-turner, Now You Breathe. addressing the sensitive and under-discussed issue of toxic and abusive relationships and their effects on people's mental health.
We all want that the important relationships in personal and professional spaces should be nurturing and loving. However, there are times when a spouse, child, sibling, or co-worker in the workspace might create a toxic environment policing verbal abuse and mental torture. This kind of toxic behavior is shoved under the carpet in the name of marital problems, discipline, strict parenting methods, sibling rivalry or office politics. It is not a serious crime that can be reported.
The author very deftly distinguishes between the red flags in a relationship that arises because of opposing viewpoints or value systems and those occurring when dealing with narcissists and people with personality disorders. A person's self-esteem and mental health are hurt when long-term toxic relationships turn abusive.
Rakhi Kapoor elevates the game to a new level by donning a variety of hats as an Indian woman. The author, whose debut book "The Girl Who Was Left Behind" was released in 2017 and was based on the author's own experiences in Nepal, has been dubbed a "serial author" by her publishing team. "We go through a lot; ep, the ones who wear their hearts out in their sleeves, make themselves vulnerable in love, compassion, and caring for their loved ones. If you are dealing with constant mental, verbal, emotional, and physical abuse, this book will help you get aware of your situation. I really hope you all like and benefit from the book," the author shares.
Rakhi's desire to help others live better lives has led her to publish 25 books on a variety of subjects in both the fiction and nonfiction categories. On Amazon India, four of her books were among the best-selling titles in their respective categories. Her book Expecting Daddy Delivers, which has also been translated into Hindi, is the first of its kind written by an Indian author specifically for Indian men.
As a well-known physiotherapist with a private practice called "Dwi Maternity Studio," Rakhi has spent more than 20 years specializing in antenatal care. She co-founded the well-known fashion apparel company Derby Men's Wear as an entrepreneur.
Rakhi enjoys spending time indoors writing while also being an avid trekker. "I've successfully completed treks to the Biagini Glacier, Spiti Valley, Mt. Fuji, Everest base camp, Harmukh glacier, Mount Kilimanjaro, and the Annapurna circuit. I firmly believe that obstacles and trying situations present us with hidden chances to improve ourselves "said she. Her enthusiasm for scaling new peaks and overcoming new obstacles only continues to grow! Rakhi thinks aspiring writers can improve the world through their writing.
Now you breathe is currently available on Amazon, Flipkart, and other e-commerce sites.
If you have any objection to this press release content, kindly contact pr.error.rectification[at]gmail.com to notify us. We will respond and rectify the situation in the next 24 hours.