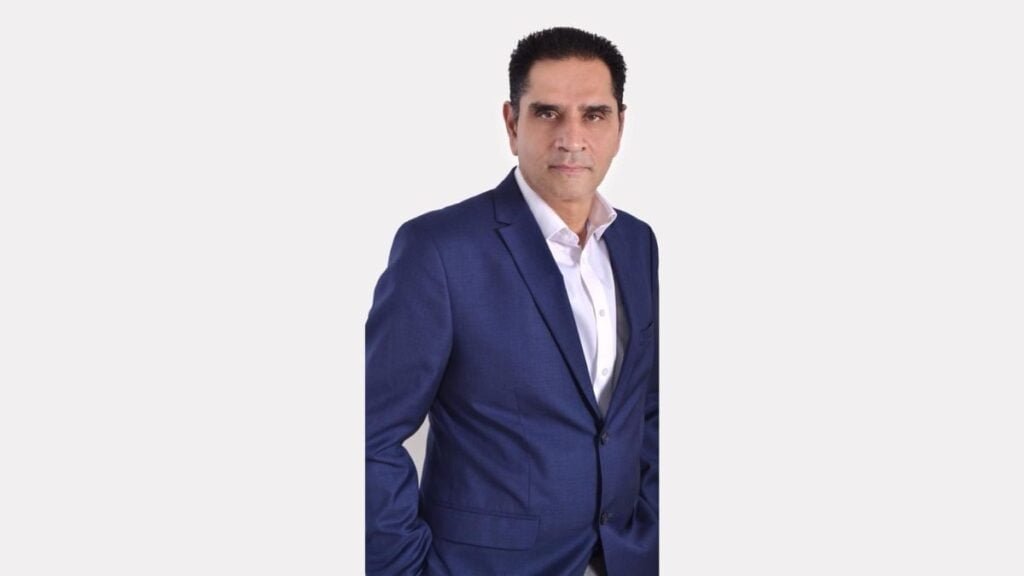 New Delhi (India), September 26: The Indian digital marketing industry has witnessed a remarkable evolution, with its value surging to USD 3,931.3 million in 2022. Projections indicate an impressive growth rate, with expectations to reach USD 19,268.7 million by 2028, showcasing a compelling 30.2% CAGR during the period from 2023 to 2028.
In this dynamic landscape, businesses often find themselves at a crossroads, allocating substantial budgets towards marketing efforts without always achieving the desired outcomes. The Data available in Public domain itself tells a rather shocking Story that as much as 60% of marketing budgets are being wasted, hence it is no surprise that a vast majority of e-ommerce businesses remain unprofitable and fail in the first 3 months itself.
Modern day marketing demands precision, strategy, and a nuanced understanding of the available avenues. Vishal Mehra, CEO of Skrrt Marketing by Kashish Technologies, acknowledges the complexity of modern marketing. He observes that in today's era, an abundance of choices exists, each with its unique merits designed to accomplish specific objectives.
Take, for instance, the vast realm of social media. It holds enormous potential, but without a pre-existing network of engaged fans and followers, it requires a medium to long-term commitment. However most of the Businesses are promised fast results by many Digital Players and not educated enough on the strategy and that leads to unmet expectations and a general distrust when it comes to marketing.
At Skrrt Marketing by Kashish Technolgies we recognize that a comprehensive strategy is the key to achieving brand visibility and efficiency while eliminating unnecessary expenditure. Our approach is designed to propel brands in front of the right audience, ensuring their visibility aligns with strategic objectives.
Being a data driven company we also use the latest tools and technologies to ensure that the clients always gets the best value for the money spent.
Some of the benefits we offer are
Increased online visibility and traffic: We help clients rank higher on search engines like Google and Bing by using SEO techniques and keywords that match their target audience's intent. We also help clients create engaging and relevant content that attracts and retains visitors on their websites and social media platforms.
Enhanced brand awareness and reputation: A strong and consistent brand identity that reflects the values and vision of the clients is of Paramount importance, and we ensure that the messaging being shared leads to enhancement of the Brand. At the same time we also help clients manage their online reputation by monitoring and guiding customers on how to respond to customer feedback, reviews and complaints.
Improved conversion and retention rates: Every clients wants to convert more leads and retain customers. We understand this and hence design and implement the necessary tools needed for the same. Today more than every customer wants personalised offers and want their loyalty rewarded, we ensure that this is made a part of the client strategy and executed to higher LTV per client.
Reduced costs and Improved ROAS: A Carefully designed and well executed strategy helps clients get more bang for their buck and better return on investment, thereby not only lowering the cost of acquisition but also ensuring that the brand is visible in front of the right people who are most likely to make a buying decision.
Ultimately, at Skrrt Marketing by Kashish Technologies Pvt. Ltd, we place paramount importance on increasing revenue as our core metric. Our vision for the company is to guide brands through this labyrinth of choices, steering them toward precise strategies that not only enhance visibility but also optimize marketing spend, says Vishal Mehra.
With a wealth of knowledge and expertise in Marketing coupled with the International and Domestic Sales experience of the founders, coupled with a top-notch team which puts clients' growth first, Skrrt Marketing emerges as a trusted partner for businesses seeking to thrive in the ever-evolving landscape of Indian digital marketing.
For more details, Visit : https://skrrt.marketing
If you have any objection to this press release content, kindly contact pr.error.rectification[at]gmail.com to notify us. We will respond and rectify the situation in the next 24 hours.