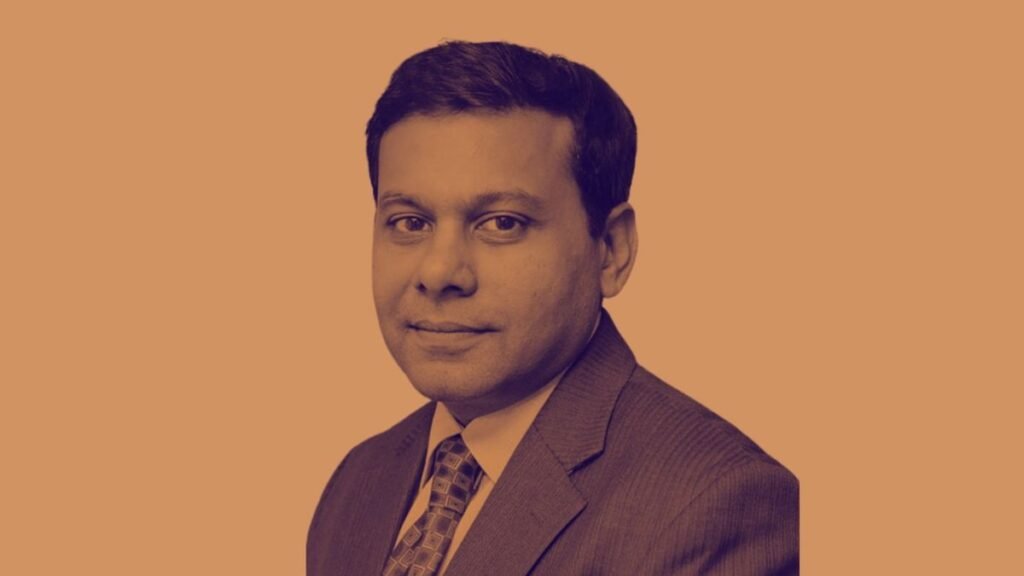 New Delhi (India), September 25: Due to unprecedented connectivity and rapid technological advancements, South Asia has emerged as a formidable contender in the global education sector. With 25% of the world's population, South Asia is bursting with human potential. There are 42 million students at higher education levels in the region, with 34 million in India alone. Vineet Gupta Ashoka University Founder, stresses the region's impressive progress in recent years. "The region's evolution from a traditional knowledge hub to a modern educational powerhouse has not only transformed the lives of its citizens but also positioned it prominently on the world map of academia. South Asia's journey toward becoming a major education leader is remarkable, to say the least. With a focus on inclusivity and innovation, we have fostered an environment where learning knows no boundaries," Vineet Gupta remarks.
Embracing a holistic learning approach:
Its emphasis on cultural enrichment and diversity is one of the defining aspects of South Asia's rise in the global education sector. Getting involved in a truly immersive learning experience that prepares individuals for the global stage is possible with the region's rich tapestry of cultures, languages, and traditions. With this inclusive approach, international students have been attracted and ideas have been exchanged that transcend geographical boundaries.
According to Piyush Gupta, the Chairman of Singapore Management University and Chief Executive of DBS Bank, South Asia is home to a significant portion of the global population and growth. He suggests universities should move beyond passively following market dynamics and simply preparing students for employment. "Universities ought to focus on creating leaders and peacemakers who can actively shape the world on a grander scale and leave a more significant imprint."
A wide variety of learning opportunities are available across the region, from traditional campus experiences to more flexible online programs. There are over 50,000 higher education institutions in the region. As a result of the private sector's active participation, educational capacity has grown rapidly and financial resources have been injected into higher education. With over 2,500 students hailing from over 243 Indian cities and 27 foreign countries, Ashoka University, one of Asia's leading liberal arts universities, is a shining example. These students partake in a premium multidisciplinary education along with research-focused and immersive practical experiences. They are able to emerge as future leaders and pioneers ready to make a significant impact wherever they choose to go.
Research and development in technology:
In South Asia, technology has played a crucial role in democratizing education. By using online platforms and digital resources, we can reach learners in remote areas, breaking down educational barriers and enabling individuals to pursue knowledge at their own pace. With the introduction of Massive Open Online Courses (MOOCs) and e-learning platforms, the region is making significant progress in online learning. A significant increase in online education contributes to enhanced flexibility and accessibility to learning. This increase coincides with a noticeable increase in mobile usage in the region, which has reached 41% in 2021 and is projected to exceed 50% by 2025.
As South Asia has become a global hub for education, it has also demonstrated a commitment to research and development. Universities in the region have invested heavily in research infrastructure, creating a conducive environment for cutting-edge discoveries. As a result, South Asia has attracted top-tier faculty and placed itself at the forefront of innovation in various fields, but much remains to be done. Dr Karthick Sridhar, Vice Chairman of ICARE, highlights, "As the National Education Policy (NEP 2020) outlines, an effective higher education structure can be achieved through a three-tier system, including a research university consortium. To enhance global rankings, Indian universities must accentuate their research prowess and contributions."
Collaboration between academia and industry:
A key component of South Asia's educational revival is collaboration between academia and industry. By integrating real-world applications into the curriculum, graduates can be trained to be work-ready from the beginning. South Asia's educational finesse is being recognized globally through the increase in international partnerships and collaborations.
Providing individuals with pertinent skills suitable for the contemporary job landscape involves enhancing the quality of education across various tiers. Over the next two decades, South Asia will add 1-1.2 million new entrants per month, so providing them with the skills necessary to succeed in the global workforce is essential.
"South Asian institutions are increasingly promoting academic exchanges and joint research ventures," Vineet Gupta of Ashoka University explains. "With MoU agreements and collaborations across boundaries, international recognition is necessary to acquire the high standards of education and research that we have established and plan to do more."
The South Asian education sector continues to grow as a result of opportunities and challenges. Although the achievements are commendable, we must remain vigilant in ensuring the integrity of our educational systems. South Asia's rising prominence in the global education sector is a remarkable achievement that reflects the region's commitment to excellence, inclusivity, and innovation.
If you have any objection to this press release content, kindly contact pr.error.rectification[at]gmail.com to notify us. We will respond and rectify the situation in the next 24 hours.