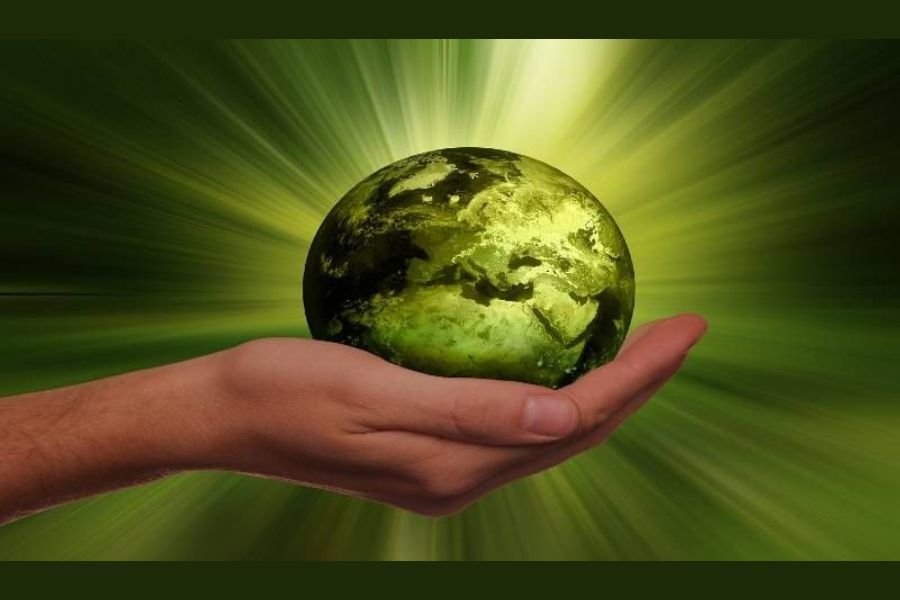 New Delhi (India), June 12: The Electronic Industries Association of India (ELCINA), in collaboration with its knowledge partner EFY Group, recently concluded its first TechTalks webinar series titled "Borophene: The New Wonder Material Going Beyond Graphene." This webinar was organized as a part of the ELCINA-ESSCI Workforce Development SIG initiatives and aimed to bring TechTalks from Experts to present today's trends and tomorrow's technology.
Borophene, a monolayer atomic thin sheet of Boron, is the new sensation in flatland and is the new wonder material surpassing graphene, it has emerged as a game-changer in the realm of electronics. Bringing together industry experts, researchers, and professionals, the webinar explored the synthesis techniques, characterization methods, and potential applications of borophene in electronic devices.
Renowned industry expert Sh. Amrit Manwani, CMD, Sahasra Electronics Pvt. Ltd. & Past President ELCINA, emphasized the revolutionary potential of borophene during his keynote address, Mr. Manwani highlighted the transformative impact of borophene in energy storage devices and its positive implications for the semiconductor industry. By integrating borophene with other materials, energy storage devices can achieve enhanced performance, opening doors to breakthroughs in renewable energy. Additionally, borophene's integration in the semiconductor industry promises the development of faster and more advanced electronic devices, paving the way for technological advancements.
"We are ecstatic about the overwhelming response and enthusiasm we received for the webinar on 'Borophene: The New Wonder Material Going Beyond Graphene', said Sh. Rajoo Goel, Secretary General at ELCINA. "The first Tech Talk in a new series initiated by ELCINA WFD Group successfully showcased the immense promise of borophene in transforming the electronics industry and fostering innovation."
Dr. Pranay Ranjan, Assistant Professor, Department of Metallurgical and Materials Engineering, IIT- Jodhpur, an esteemed researcher and a pioneer in the field of borophene research, provided a comprehensive overview of borophene synthesis techniques and its potential impact on the supercapacitor and battery industry. Dr. Pranay Ranjan is the first to overcome the hypothesis that freestanding borophene does not exist. He is also the first to synthesize (borophene at a lab and large scale) and investigate the intrinsic property of free-standing borophene. His insights shed light on how borophene is revolutionizing energy storage and opening up new avenues for advanced electronic devices.
Delving into the intricate details of borophene's properties, Dr. Devendra Singh Negi, Assistant Professor, Department of Metallurgical and Materials Engineering, IIT- Jodhpur, captivated the audience with his exploration of the role of atoms and anisotropic-driven properties. His presentation highlighted the unique characteristics that make borophene a game-changer in the world of electronics.
Dr. Amitava Banerjee's Assistant Professor, Department of Metallurgical and Materials Engineering, IIT- Jodhpur presentation focused on the structure and polymorphism of borophene. By providing a deeper understanding of its molecular arrangements, Dr. Banerjee revealed the key factors that contribute to borophene's exceptional properties, paving the way for potential breakthroughs in various electronic applications.
ELCINA is enthusiastic about the growing interest and advancements in borophene research showcasing this wonder material with the potential to reshape the future of the electronics industry, driving innovation and creating new opportunities. The webinar also featured discussions on borophene synthesis, real-life examples, and its potential in the supercapacitor market, including its relevance to TESLA, the iconic EV manufacturer.
The webinar also shed light on TESLA's dominance in the global borophene supercapacitor market. As per the data shared by GazeteSU, the world market for borophene is 106 US$ Bn, and the energy market is US$ 30 Bn. With its vision for sustainable energy solutions, TESLA has strategically positioned itself as a key player in harnessing the exceptional properties of borophene for supercapacitor applications and its potential to revolutionize energy storage systems.
ELCINA remains committed to promoting cutting-edge research, facilitating collaboration, and driving growth in the electronics industry. Stay tuned for more insightful events and initiatives from ELCINA.
If you have any objection to this press release content, kindly contact pr.error.rectification[at]gmail.com to notify us. We will respond and rectify the situation in the next 24 hours.