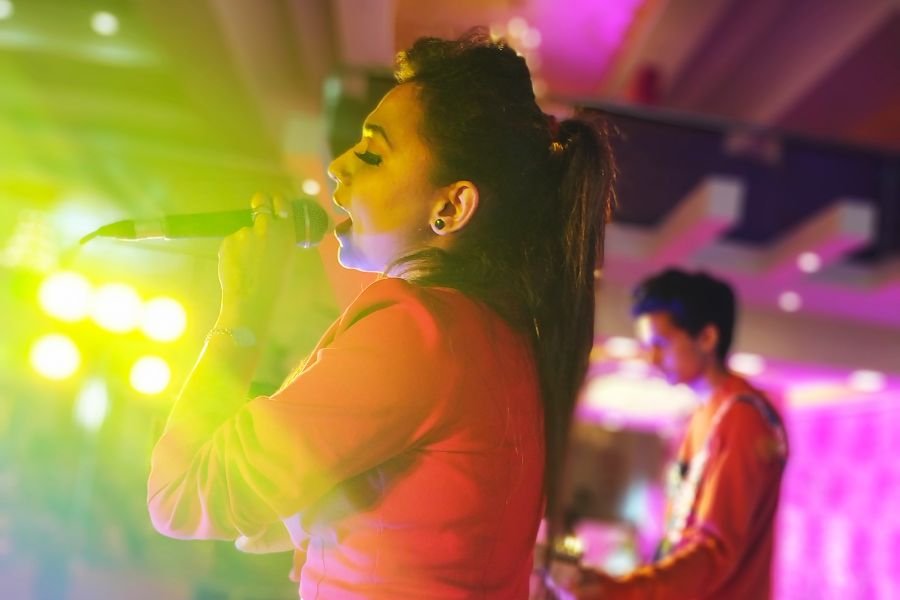 Sushmita Banerjee Yobee stands out as an exceptional singer known for her versatility in every genre
Jammu (India), June 8: In the vast and diverse world of Indian music, Sushmita Banerjee Yobee stands out as an exceptional singer known for her versatility in every genre. Her name, just like her talent, stands tall and differentiates her from the rest in the field, thanks to her passion for music and the relentless love she has shown over the years in the industry. With every song she has released, Sushmita has achieved remarkable success on the music charts, making her a rising musical talent. Alongside the rich culture, music has added value to the country, and Sushmita Banerjee Yobee is one such singer who has inspired many, especially in Jammu.
Sushmita was born and raised in Jammu, and it is from this very state that she has nurtured her talent and pursued her academic journey. Holding a Bachelor of Arts degree from Jammu University, Sushmita's presence in the Jammu music scene is well-known. Her soothing voice has the power to melt hearts, and she has mesmerized audiences with over 1500 stage performances, both nationally and internationally. Throughout her career, Sushmita has sung various fantastic songs and covers, showcasing her exceptional talent.
Sushmita Banerjee Yobee's musical repertoire is diverse and impressive. One of her standout performances includes the song "Mauj Masti," which served as the title track for the Dogri movie of the same name. The enchanting melody and Sushmita's mesmerizing vocals captivated listeners. Additionally, her renditions of Dogri songs like "Naseeb" and "Chooda" showcased her versatility and ability to connect with the audience.
Beyond her regional contributions, Sushmita has also excelled in singing devotional songs, such as "IK Onkar," "Machelan Aaliye," "Lakh Khushiyan," and the revered "Mahamrityunjaya Mantra", and "Gayatri Mantra." Her talent knows no boundaries, and she has established herself as a multifaceted artist.
Sushmita's passion for music extends beyond her solo performances. She is the proud leader of her band, "SHAIVZ, the fusion band," which has earned the reputation of being the number one band in Jammu. Her dedication and love for music are evident in every endeavour she undertakes.
Sushmita Banerjee Yobee's achievements in the music industry have earned her several accolades. She has won prestigious competitions such as the 92.7 Big FM show "Singing Star" and has been a finalist in "Choona Hai Aasman" and the All India Devotional Song Competition. Her exceptional talent has been acknowledged through multiple awards, including the Best Performer Award at "Yuvtarang," where she received nine trophies across different categories.
Apart from her vocal prowess, Sushmita is a gifted dancer, choreographer, and theatre actor. Her versatility and creative abilities have earned her admiration and respect from her peers and audiences alike.
Sushmita's talent and popularity continue to soar as she ventures into the world of Punjabi cinema. Sharing the screen with renowned personalities from Punjab, her upcoming Punjabi movie promises to further elevate her career and showcase her acting skills. Additionally, Sushmita has gained a significant following on TikTok, with over 60k dedicated followers. Her videos have garnered millions of views, a testament to her widespread popularity and growing influence on social media platforms.
If you have any objection to this press release content, kindly contact pr.error.rectification[at]gmail.com to notify us. We will respond and rectify the situation in the next 24 hours.