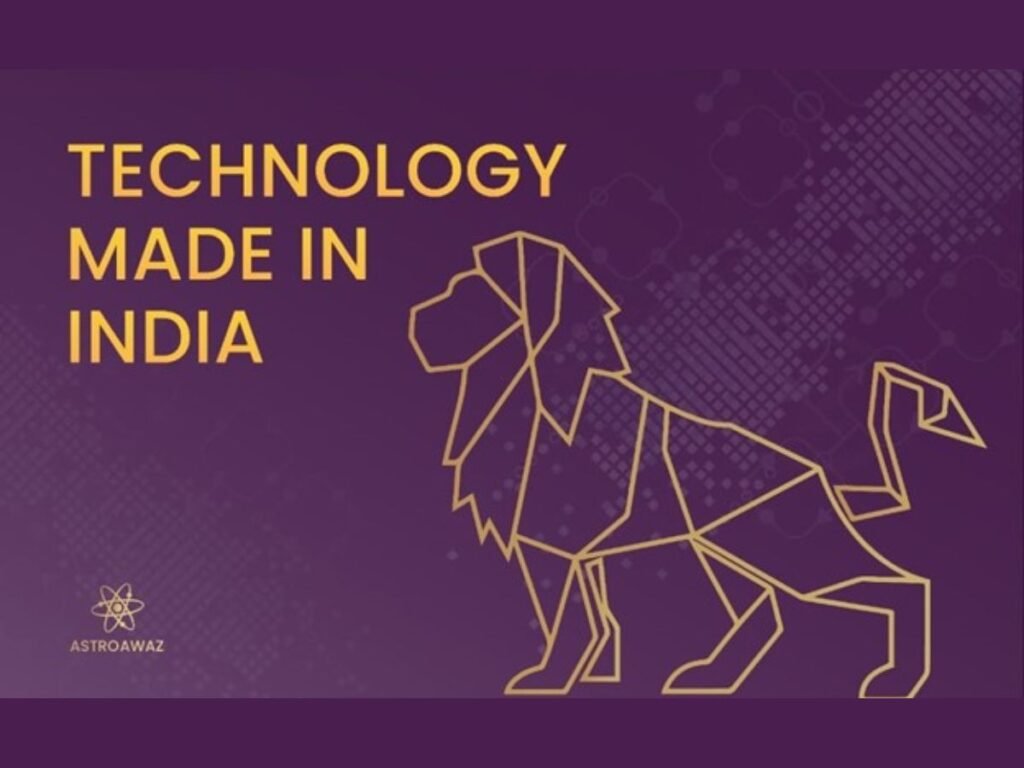 New Delhi (India), June 2: In the rapidly evolving digital landscape, consumers are demanding personalised experiences and privacy assurance. A recent survey by the National Cyber Security Alliance found that 85% of individuals are concerned about data security. This shift towards secure, trustworthy platforms is not merely a trend, but a necessity.
Amidst this challenging scenario, AstroAwaz has emerged as a trailblazer. Founded by Rahul Anand, AstroAwaz is an innovative brand that makes the best use of technology while promising the ultimate privacy assurance.
Stepping into the second decade of the 21st century, astrology has seen an unexpected boom in popularity. A recent study by the American Psychological Association found that 45% of millennials report a deep interest in astrology. Given this surge in interest, coupled with a simultaneous increase in the number of technology-savvy users, Rahul Anand's vision of blending these two realms through AstroAwaz seems astoundingly future-proof.
In the intersection of technology and tradition, AstroAwaz is carving a unique niche for itself. Using state-of-the-art technology, the brand guarantees privacy and provides users access to verified and trusted astrologers, taking online astrology predictions to unprecedented heights.
AstroAwaz is a digital haven for those seeking answers to life's many uncertainties. Whether it is concerned with marriage, love life, career, or health, AstroAwaz empowers users to converse directly with professional astrologers on call. By envisioning the future through Astrology Kundli Predictions, AstroAwaz provides users with the confidence to face what may come.
AstroAwaz isn't merely an astrology platform; it's also a vibrant learning hub for astrology enthusiasts. The brand encourages users to learn about astrology, thereby promoting a well-informed community and having over 200 verified astrologers onboard to support this initiative. Additionally, AstroAwaz extends its offerings beyond consultations, enabling users to purchase astrology-related items like gemstones, Rudrakshas, evil eyes, and more directly from the platform.
This ingenious project is spearheaded by Rahul Anand, a tech business professional with over 10 years of experience leading large teams across Business Strategy, Corporate Development, Data Analytics, and Operations. This seasoned individual has previously worked with unicorn tech startups like Oyo and Shopclues in tech domains.
"Our aim with AstroAwaz is to help people navigate life's uncertainties with greater clarity and confidence," says Rahul Anand, the founder of AstroAwaz. "With a team of dedicated tech enthusiasts and the best astrologers from India, we're leveraging technology to make astrology more accessible and reliable for everyone."
With AstroAwaz, it's not just about predicting the future; it's about equipping users with insights and tools that enable them to win all battles of life. Guided by Rahul Anand's vision, AstroAwaz is set to redefine the way people perceive and interact with astrology.
If you have any objection to this press release content, kindly contact pr.error.rectification@gmail.com to notify us. We will respond and rectify the situation in the next 24 hours.