Noida (India), May 30: As the world continues to embrace digitalization, it is imperative for businesses to adopt new technologies and stay ahead of the curve. The award-winning digital marketing company – Foreignerds Inc. has announced its latest foray into the digital marketing and software development space with the integration of AI technology.
Foreignerds Inc. holds a lion's share in the world of digital marketing and software development solution industry. With this move, the company is taking its operations to the next level by harnessing the power of AI to drive better results for its clients.
We all know how AI technology has revolutionized the way businesses operate, and Foreignerds Inc. is at the forefront of this transformation. By adopting AI technology, the company is leveraging advanced algorithms and data analytics to provide its clients with cutting-edge solutions that deliver real-time results. They analyze data more effectively, create more accurate customer profiles, and generate more personalized and relevant outcomes for each customer.
Challenges Faced by Digital Marketing Companies
So, what are the challenges that this digital marketing company faced while handling over 200+ ongoing projects?
''Well, one of the biggest challenges in digital marketing is understanding the target audience. Foreignerds use AI to improve the user experience for customers. By creating customized and data-driven strategies, customers are more likely to engage with a business and ultimately make a purchase. We employ AI to improve website navigation and make it easier for customers to find what they are looking for. By simplifying the customer journey, businesses can improve conversion rates and ultimately drive more revenue.'' says their CEO, Vivek Raina.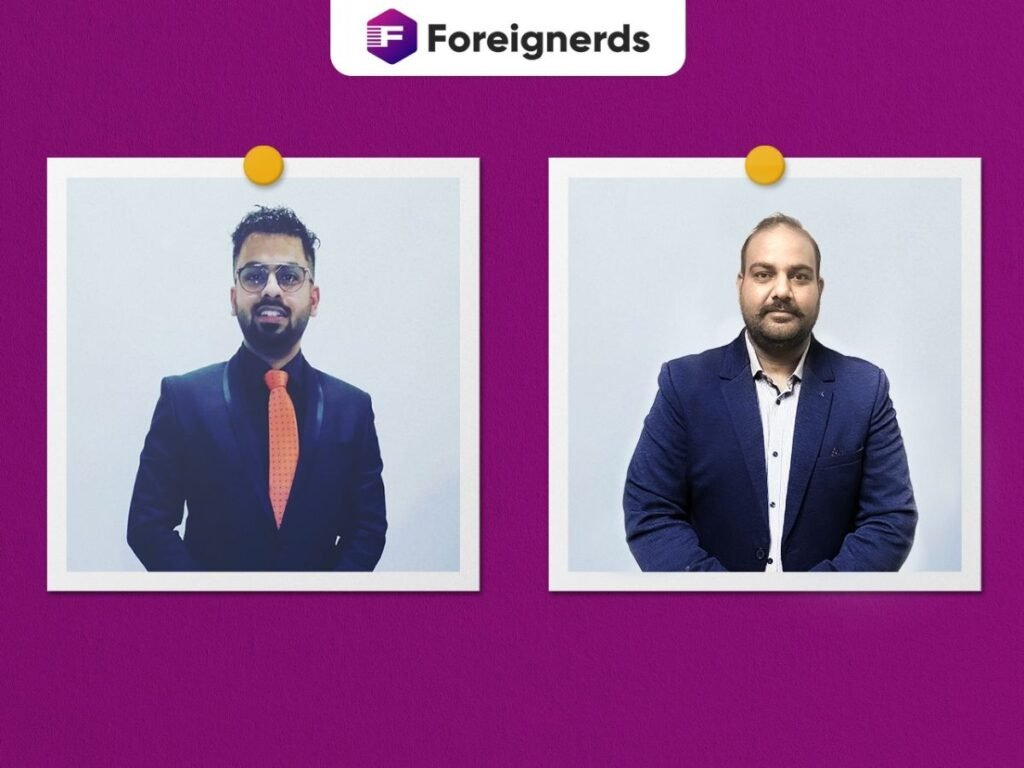 AI technology has already shown immense potential in various industries and has been making waves in the digital marketing industry. Awarded as the 'Top Digital Marketing Agency' by Clutch.com, Foreignerds Inc. has already seen impressive results from its AI-powered solutions. The company has helped numerous clients achieve their marketing and software development goals. With this latest development, Foreignerds Inc. is poised to continue its success and stay ahead of the curve in the digital marketing and software development industries.
AI integrated software development
As the software development company continue to evolve, AI technology will play an increasingly important role in shaping their future. By embracing this technology, Foreignerds Inc. is positioning itself as a leader in these fields and ensuring that its clients stay ahead of the competition.
Their team of experts uses AI-powered tools and technology to develop custom software solutions for the benefit of a wide array of industries across the globe. This allows businesses to save time and resources, while still maintaining a high level of quality in their software.
Here is what the Director, Mohit Chaudhary says about this inclusion of AI factor in their company.
"We are thrilled to be incorporating AI technology into our services and internal operations, as it allows us to provide incredible value to our clients. We can gain better insights into customer behaviour and preferences, optimizing our digital marketing campaigns and software development processes. We believe AI is the future of every industry, and we are excited to be leading the charge."
Equipping the Team with necessary skills and technical knowledge
Foreignerds managed to improve their internal operations with the power of AI. The company has developed a custom AI-powered project management tool that helps streamline workflows and improve project outcomes. This tool automates repetitive tasks. Integrates all the functions, and provides insights into project progress, enabling them to deliver projects more efficiently and effectively.
Simultaneously, they are investing heavily in training their staff in AI technology. The company has launched an internal training program to equip its employees with the skills and knowledge necessary to harness the power of AI in their work. This program includes hands-on training in machine learning, data analytics, and other AI-related topics.
"We understand that AI technology is as powerful as the people who use it," says their HR Manager. "Therefore, we are investing in our employees, equipping them with the essential AI skills and knowledge to utilize AI technology to its maximum prospective.''
Businesses will continue to face new challenges and opportunities in the digital world, and top software development companies like Foreignerds Inc. are committed to staying ahead of the curve by incorporating the latest technologies and strategies into their offerings. By partnering with Foreignerds Inc., businesses can stay ahead of the competition and achieve their digital marketing and software development goals with confidence.
About Foreignerds Inc.
Foreignerds Inc. is a digital marketing and software development company. With a team of experienced professionals and a commitment to quality, Foreignerds Inc. provides a wide range of digital marketing and software development services globally. Their team of experts uses advanced technology to develop and implement effective marketing strategies that deliver measurable results. Geared up with innovative technologies and customized strategies, Foreignerds Inc. helps businesses achieve their goals and stay ahead of the competition.
Media Contact:
Company Name: Foreignerds Inc.
Email: contact@foreignerds.com
Phone No: +91 9911206701
Address: B-47 Ground Floor, B Block, Sector 63, Noida, Uttar Pradesh 201301
Website: www.foreignerds.com/
If you have any objection to this press release content, kindly contact pr.error.rectification@gmail.com to notify us. We will respond and rectify the situation in the next 24 hours.