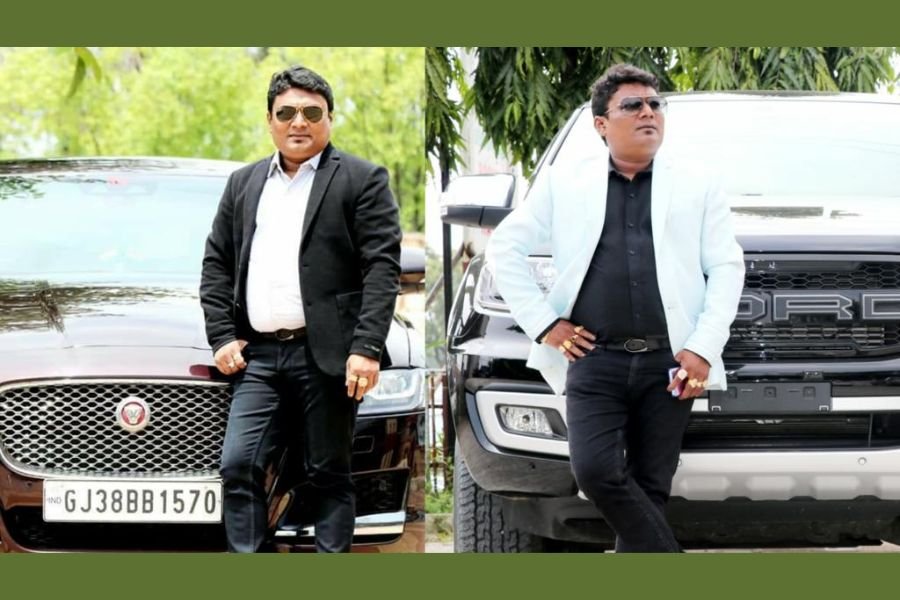 New Delhi (India), May 25:In the world of motivational speakers and business coaches, one name stands out for his exceptional journey and unwavering determination – Mr. Krunal Jadav. With a humble beginning as a courier boy, he has transformed his life through relentless hard work and a burning desire to make a difference.
Mr. Krunal Jadav's path to success was far from easy. For years, he faced numerous hurdles and challenges, but he refused to let them deter his ambitions. Instead, he used them as stepping stones to propel himself forward. Recognizing that true success is born out of dedication and perseverance, and he embraced each obstacle as an opportunity to learn and grow.
His breakthrough came when he ventured into the Direct Selling Industry, where he discovered his true calling. Mr. Krunal Jadav seized this opportunity to showcase his talents and passion, leaving no stone unturned in his pursuit of excellence. It was during this time that he joined Asclepius Wellness Pvt. Ltd., a prominent player in the industry. Through sheer determination and unwavering commitment, he rose through the ranks and earned the prestigious title of Ambassador, a testament to his outstanding contributions and dedication to his craft.
However, Mr. Krunal Jadav's journey didn't end with personal success. Driven by a genuine desire to uplift others, he embarked on a mission to guide and mentor individuals in their pursuit of financial freedom. With his extensive knowledge and expertise, he has had the privilege of mentoring over 1 million people across India, helping them unlock their true potential and achieve their financial goals.
At the core of Mr. Krunal Jadav's vision lies a deep-rooted commitment to empowering others. His focus centers on providing individuals with the necessary tools, strategies, and mindset to attain financial independence. He firmly believes that financial freedom is not just about monetary gain but also about unlocking doors to a higher quality of life, personal growth, and boundless opportunities.
Through his captivating speeches and transformative coaching sessions, Mr. Krunal Jadav inspires and motivates audiences to break free from self-imposed limitations. He emphasizes the importance of hard work, perseverance, and self-belief as essential pillars of success. Drawing from his own remarkable journey, he exemplifies how anyone, regardless of their background or circumstances, can overcome challenges and achieve their dreams with the right mindset and unwavering commitment.
In conclusion, Mr. Krunal Jadav's story serves as a beacon of hope and inspiration for individuals from all walks of life. From his humble beginnings as a courier boy to becoming a motivational speaker and business coach, he has touched the lives of countless people, guiding them towards financial freedom and personal empowerment. His unwavering dedication to empowering others is truly commendable, and he continues to make a profound impact through his guidance and mentorship.
To know more:-
Facebook
https://www.facebook.com/KrunalJadavkj
Instagram
https://instagram.com/krunaljadavkj
YouTube
https://youtube.com/@KRUNALJADAVKJ
If you have any objection to this press release content, kindly contact pr.error.rectification[at]gmail.com to notify us. We will respond and rectify the situation in the next 24 hours.