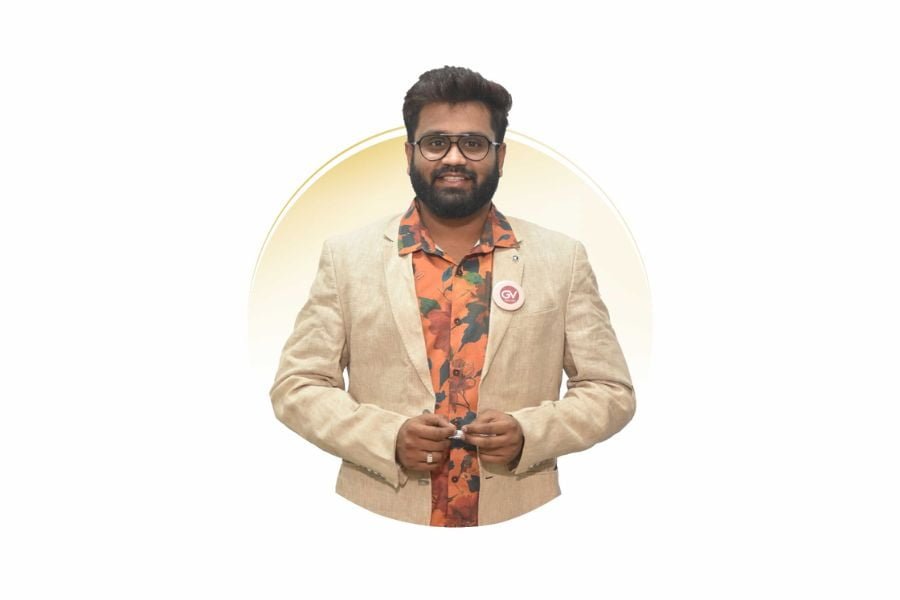 New Delhi (India), May 2: Dr. Ravindran Kishore, popularly known as R.K., is a Mathematics expert and Career Counsellor, as well as a renowned author and speaker dedicated to the idea that educational advancement is necessary for national growth and prosperity. He has an impressive proven track record in managing successful institutions and implementing methods to increase productivity and profitability. With over a decade of experience, he displays aggression and determination in identifying strengths and weaknesses, both among individuals and institutional cultures.
He was born in Karnataka State, India, and is passionate about using traditional Indian values and cultures to ensure children remain connected to their identity. His role as an educator is to impart the necessary knowledge and skills that will enable students to achieve health, respect, prosperity and fulfilment. As Chairman, he works tirelessly with staff, students and community members in order to drive student achievement and well-being. He is a strong advocate of professional development that encourages teachers and principals to be reflective practitioners and providing the highest quality of teaching for each student.
R.K. began searching early for platforms needed in education, became Chairman to keep up with the latest trends and research and became an active member of the professional development of the institution.
During his formal education, R.K. earned a Master's degree from Karnataka.
R.K. has been traveling the world over the last 8+ years, exchanging knowledge with people from various backgrounds, cultures and professions. He has met Thinkers, Policy Makers, Professionals, Business Delegates, and Students along the way.
He is highly respected for his lecture, speech, and workshops on practical daily approaches to environmental consciousness.
The work of R.K. has inspired people to unlock and become aware of their inner selves.
His lectures at Educational Institutions include theoretical and problem-solving topics of Mathematics on the development of student careers. Through his reunion, we will raise awareness of the importance of hearing, one's role as a human being, and how our current thinking can change our future.
Awards Received –
Global Teaching Excellence Award -Asian Education| Best Educationist – IIM Awards|
Lifetime Achievement award-Icon of Indian Business | Math Icon of the Year – Magic book record|
Best Educationist – Indian Glory Award |
Entrepreneur of the Year (Education) -Indian Achievers Award |
Best Education Provider in Mathematics – Top-notch Foundation | Best Physical Education Award (Mathematics)-GTEA |
Best Educationist Award- IIB |
Motivational Speaker of the Year – GPA 2022 | Best Mathematician -International Iconic Award |
Doctorate in Education, Motivational Speaking and Career Counselling | CHAIRMAN, GV GROUP
If you have any objection to this press release content, kindly contact pr.error.rectification[at]gmail.com to notify us. We will respond and rectify the situation in the next 24 hours.