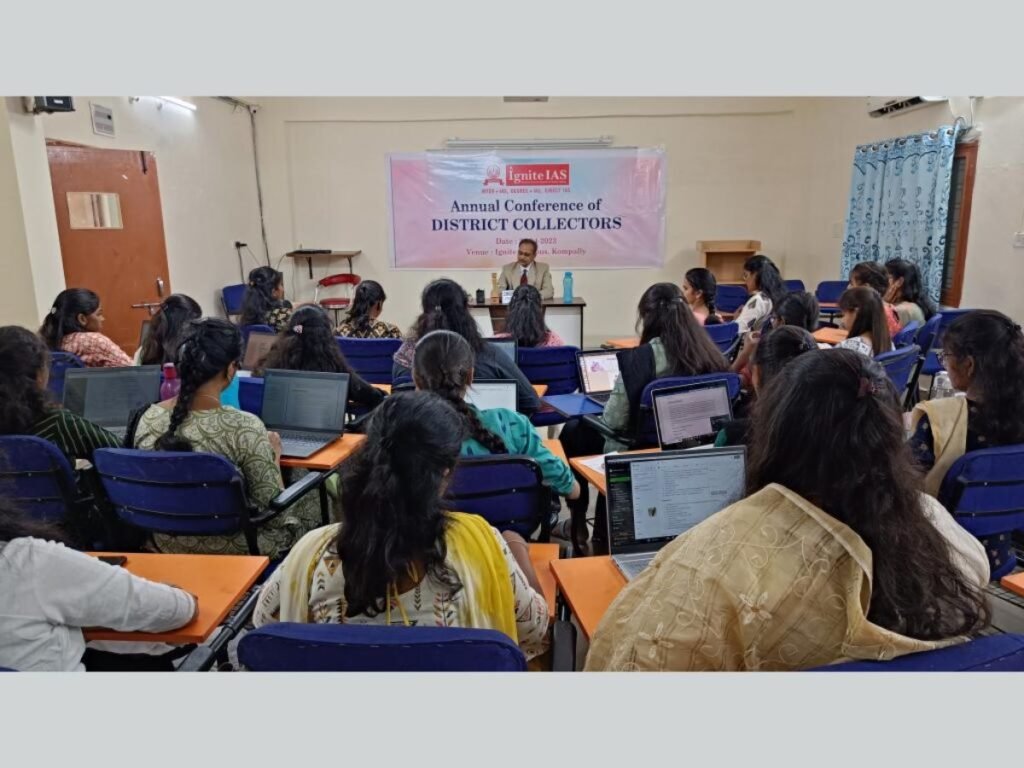 Ignite IAS hosts Mock Annual Conference of District Collectors for their Students on National Civil Services Day chaired by Chief Mentor & Director N.S.Reddy
Hyderabad (Telangana) [India], April 22: Ignite IAS, Hyderabad, celebrated Civil Servants Day in a unique way this year. To commemorate the occasion, the institute hosted a Creative Activity for their UPSC aspirants, encouraging them to think outside the box and consider what changes they would like to see after becoming a Civil Servant/IAS officer. Ignite IAS has hosted a Mock Annual Conference of District Collectors Chaired by Chief Mentor & Director, N.S.Reddy.
The activity was aimed at providing students with an opportunity to brainstorm and come up with innovative ideas that could bring about positive change in the society. Dean Anush Reddy and Chief Mentor N.S. Reddy addressed the students, emphasizing the importance of Civil Servants Day and inspiring them to think about their future roles as Civil Servants/IAS officers.
The students were tasked with creating a thesis document about their native district outlining their ideas for changes and activities they would undertake after becoming a IAS officer. The activity provided the students with a platform to share their thoughts and come up with unique solutions to various problems faced by society.
Following the document submission, a conference was held to review the students' ideas. N.S. Reddy, the chief mentor who also presided over the session, was amazed by the level of creativity and innovation showcased in the students' ideas. He lauded the students for their vision and encouraged them to continue to think critically and come up with new ideas that would make a positive impact on society.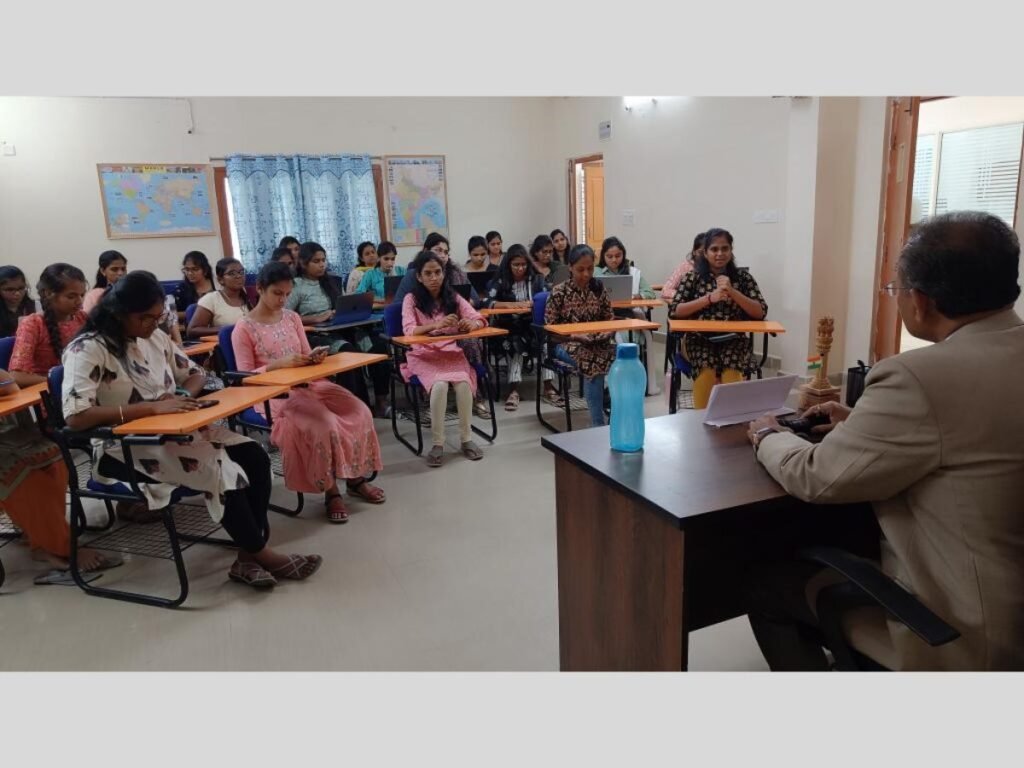 Ignite IAS aims to prepare aspirants to lead from the front, and this activity is a clear demonstration of the institute's commitment to nurturing leadership qualities in their students. By providing a space for students to articulate their vision, the institute is fostering an environment of creativity and innovation, which is essential for the development of the nation.
Student Testimonial who attended Mock Annual Conference of District Collectors Chaired by Chief Mentor & Director, N.S.Reddy
Preparing for the civil services exams at Ignite IAS has been an eye-opening experience for me. Our Dean Sir's noble initiative to encourage research on our own districts during holidays has allowed me to gain practical knowledge and compile a ready reckoner for future purposes. During the recent Annual Conference of District Collectors, chaired by our chief mentor N.S Reddy Sir on National Civil Service Day, I was able to effectively answer questions on the lack of industrial development and recurrent flooding in my district of Cachar, Assam.
I highlighted the hindrances and future prospects, including the attention given by the NDA regime towards the development of the Northeastern region and the revamped approach of the Assam Government with schemes like Orunodoi and effective transportation facilitation. I also drew upon the flood mitigation and management techniques learned in Disaster Management classes. This holistic approach to civil service preparation at Ignite IAS, where real-life instances are taken into account alongside pen-paper learning, has allowed me to gain a deep understanding of the challenges faced by my district, such as the lack of industrial infrastructure and slow developmental trajectory, as well as increasing susceptibility to recurrent flooding. I am grateful for the opportunity to strive for the betterment of my district and eagerly look forward to serving as a District Collector & Magistrate in Cachar District, Government of Assam, as an IAS officer in the near future told Smith Raj Bhattacharjee, Student of Ignite IAS, Hyderabad
Civil Servants Day is a day set aside to recognize the contributions of Civil Servants to the development of the nation. Celebrating this day in a unique and meaningful way is the hallmark of Ignite IAS, which has consistently demonstrated its commitment to providing quality education to its students.
Directors Chintam Srinivas Reddy, V.Pavan Kumar & Principal V. Satyanarayana have participated in the event.
In conclusion, Ignite IAS's activity was a resounding success, and it has created a platform for future Civil Servants/IAS officers to think critically and creatively. The institute is committed to nurturing the best and brightest minds and giving them a platform to lead from the front.
If you have any objection to this press release content, kindly contact pr.error.rectification@gmail.com to notify us. We will respond and rectify the situation in the next 24 hours.