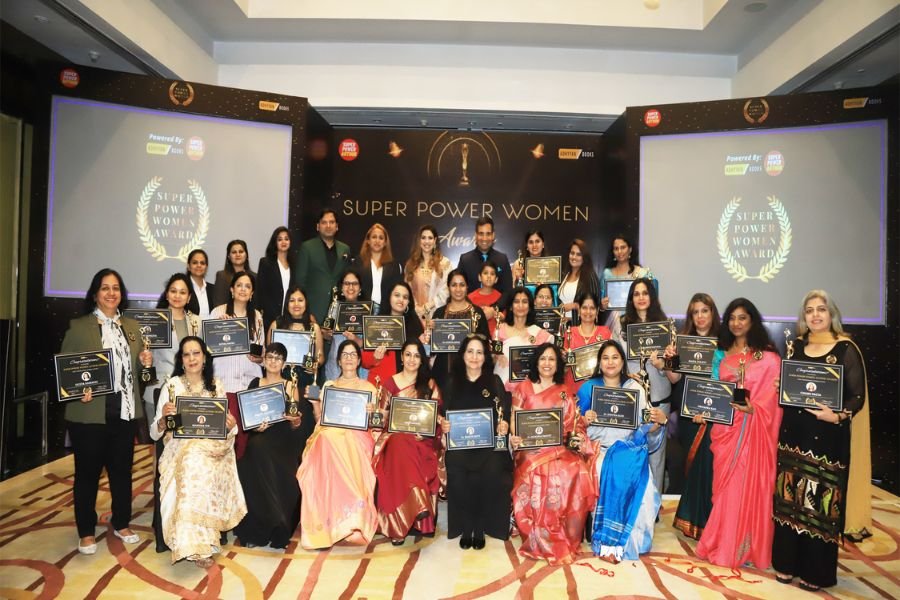 25 Most Inspirational Women Authors
New Delhi (India), April 15: India's leading publishing house – Adhyyan Books and community platform Super Power Author proudly presented the Super Power Women Awards 2023 in New Delhi on March 25, 2023. The event celebrated the remarkable achievements of 25 inspirational women authors who have made a significant impact in the literary world with their writings.
The special guest for the Award show was actress Tannaz Irani, known for her powerful performances in TV serials, films, and theatre. The event paid tribute to women who have made their mark in the literary world with their creativity, passion, and perseverance.
The event highlighted that women have always played a vital role in shaping the world we live in. The 25 awarded women represented a diverse range of backgrounds and experiences but shared a common thread: a commitment to using their voices to make a positive impact in the world. These women have written books that inspire, educate, and empower readers to think differently and take action.
Tannaz Irani, the special guest, shared her inspiring story with the audience, talking about her journey as an actress and the challenges she faced along the way. She also shared her thoughts on women's empowerment and how she believes that women are already empowered. In her speech, she shared her struggles and the obstacles she faced in her journey, including overcoming societal norms and stereotypes to pursue her dreams. She also spoke about the challenges of balancing her personal and professional life.
The event also highlighted the work of Adhyyan Books & Super Power Author, a publishing house dedicated to empowering women authors and helping them bring their voices to the world. Founded by author and entrepreneur CA Nitin Soni, Adhyyan Books has published a wide range of books by women authors.
This initiative provided a platform for the guests to meet and interact with inspirational women authors from across India who shared their stories and experiences with the audience. The authors spoke about their journey as writers, the challenges they faced, and how they overcame them. They also shared their insights and advice for aspiring writers and encouraged them to follow their dreams.
The Super Power Women Awards 2023 was a perfect example of how women can break the glass ceiling and pursue their dreams. These women authors have not only created a niche for themselves but have also inspired and empowered others to follow in their footsteps.
The awards were given to authors of various genres, including fiction, non-fiction, poetry, and children's literature. Each recipient had a unique story to tell, and their work touched the lives of countless readers around the world. The award ceremony was an acknowledgement of their efforts and an inspiration for others to follow in their footsteps.
The highlight of the event was the launch of the book "Super Power Women," an empowering and inspiring collection of stories from 25 incredible women authors. Each awardee of the Super Power Women Award contributed one unique and powerful chapter showcasing their strength, resilience, and determination to overcome challenges and achieve success. This book is a celebration of the incredible things that women can accomplish when they tap into their inner superpowers.
The Super Power Women Event 2023 was a resounding success and a fitting tribute to these inspirational women authors. The event celebrated their achievements, creativity, and passion for writing. It was also an opportunity for these women to inspire and empower others to follow in their footsteps and achieve their dreams.
Adhyyan Books and Super Power Author must be applauded for recognizing and honouring the contributions of these women authors. Their commitment to empowering women through literature is truly commendable, and we hope that they continue to inspire and empower women for years to come.
The Super Power Women Event 2023 was a powerful reminder of the limitless potential of women and how they can make a positive impact in the world.
For more information, please visit: https://adhyyanbooks.com/ or https://www.superpowerauthor.com/
If you have any objection to this press release content, kindly contact pr.error.rectification[at]gmail.com to notify us. We will respond and rectify the situation in the next 24 hours.