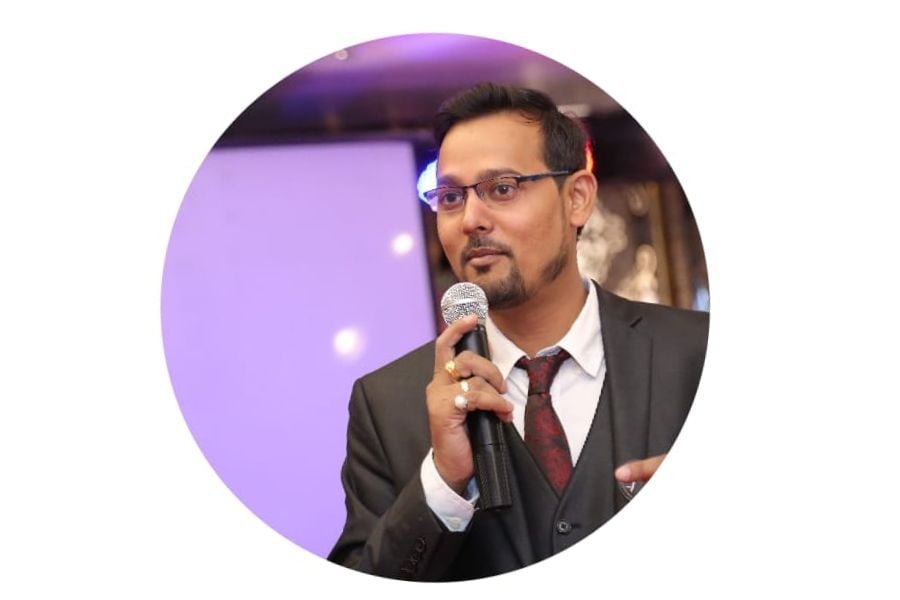 Ritesh Sharan Srivastava, Founder, Amaze Solutions
Mumbai (Maharashtra) [India], April 12: The year was 2015. With a small, cohesive team, a new player in the world of logistics has made it steep. The team was small, but the spirits were high. In no time, Amaze Solution has grown in stature. Elevated now, Amaze Solutions is expanding itself. Amaze Solution's founder and CEO, Ritesh Sharan Srivastava, has shared his plans with us.
Tell us about the vision and mission of Amaze Solutions. What services is your company providing?
First, I want to proudly say that I am an Indian, and the time to come is ours. India's sting is ringing all over the world, and because of this, logistics companies are also benefiting. The total number of small and medium-sized companies in the country accounts for about one-third. The meaning is clear, for import-export, about 50 per cent are small and medium-sized logistics companies that are operating.
Amaze Solution's complete system for its customers is always looking forward to satisfaction. We formed a team whose main goal is customer satisfaction. Our transparent system, from the tracking of customer goods to doorstep delivery, keeps everything well organized for better convenience.
What brands are you offering your services to, and how is that different from other players?
As far as brands are concerned, we have many big brands to whom we are offering our services. Amaze Solution also offers storage and provides facilities for warehouses around the country and abroad for all major e-commerce companies, cosmetic and electronic brands, as well as pharmaceuticals. This means all your logistics solutions are under one roof. All of this makes us different from others.
What are the expansion plans for Amaze Solutions? In which areas have big steps been taken? Technology is also changing rapidly with time. What new technologies is Amazon Solutions ready for? What are the plans ahead?
You are right. Constantly changing technology is inevitable, and we are ready for it. Some of the benefits include lower costs and accurate tracking. All the medium-sized companies in India have become the backbone of the economy and the development of the country. In addition to her contributions, Amazon Solution is also working in the direction of excellence, making it a differentiator in the logistics industry.
How was your team's cooperation in creating the identity?
A good team simply means that half the battle is won before even hitting the market. I am proud of my team. The spark that was seen in 2015 is now a raging torch. Our team is in the right direction moving forward with measured steps. Even during the COVID-19 pandemic, Amaze Solutions helped people fulfill their logistical requirements.
How is the field of logistics different, and how many possibilities are hidden?
See, the future belongs to India. India registers its strong presence on the globe. Due to this, the field of logistics is also moving in a positive direction. We are also progressing with limitless possibilities here.
However, like in every field, there are challenges, but there are also many rewards that take careers to a new height. We, for one, are moving forward with a good team, and in the coming days, we are also going to increase our team so that we can go national and provide our services on a global level.
If you have any objection to this press release content, kindly contact pr.error.rectification[at]gmail.com to notify us. We will respond and rectify the situation in the next 24 hours.