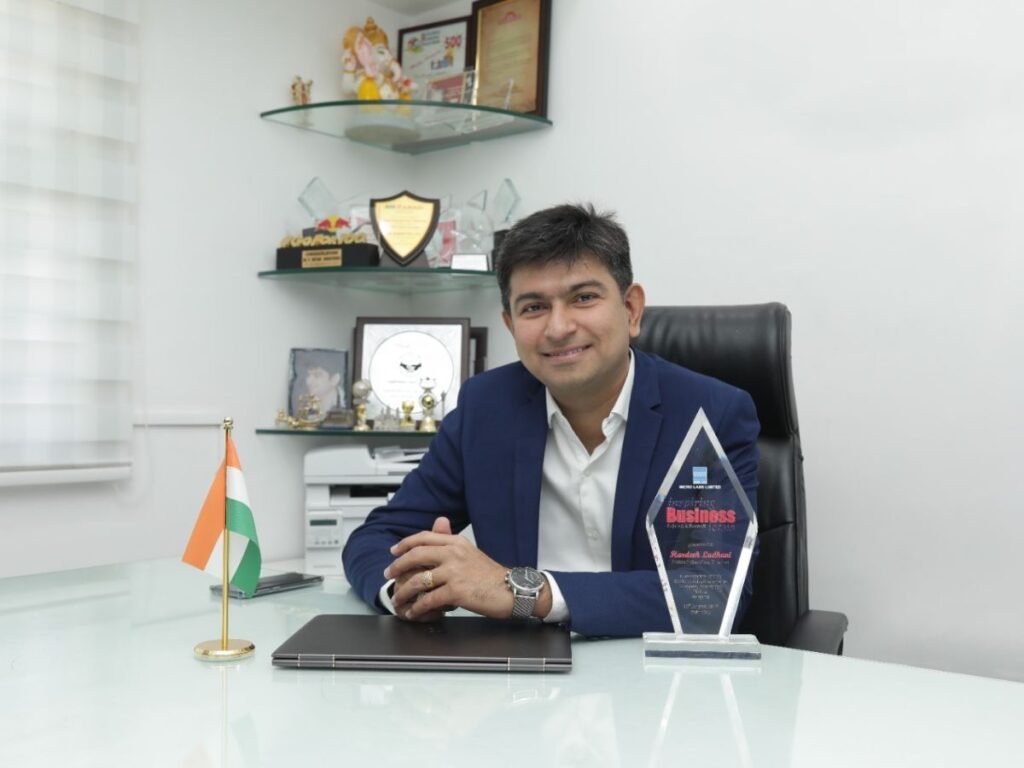 Hardeek N Ladhani, Partner, Nutan Industries
Chennai (Tamil Nadu) [India], March 6: Renowned Food Service Supplier Nutan Industries garners yet another headline as it announces the beginning of a new endeavour in Chennai, the capital of Tamil Nadu. Nutan Industries has been involved in marketing for more than 20 years. The company's marketing infrastructure has been carefully planned and built to ensure rapid service, affordable prices, and high-quality goods. Having the intent to provide better service and availability of the products to the customer, Nutan Industries is successfully expanding its horizons. Owing to the same, in a recent report, the media was informed that although the Head office of the firm remains in Adyar. Branches in Kurrukpet, Vellapanchavadi, and Kottivakkam, it plans to open one more unit in Chennai by the end of the year. In the future, it also aims to explore tier 2 cities in Tamil Nadu. Through a tight-knit organisation with excellent management in place and partnerships with reliable transportation to ensure safe, fast, and affordable delivery, the company ensures a continual supply of goods.
By providing to organisations such as universities, railways, businesses, IT parks, bakeries, quick service restaurants, hotels, and restaurants, as well as online marketplaces, Nutan Industries serves the B2B market. Customers that like contemporary trade channels over conventional brick-and-mortar stores should visit the business. Nutan Industries has established itself as one of the industry leaders over the years. In fact, the company's operations have developed into a market share that places it at the top, especially in Chennai.
The company makes products under the Cheiro brand for ice cream, sweet and savoury food makers, and the baking industry. Nutan Industries began its operations in the 1980s with manufacturing activities that involved processing, manufacturing and producing masalas and spices as well as tomato sauces in order to serve a large client base in the restaurant sector and hotel business. The concept is broad, and there are always alternatives for diversification. The company has now migrated to Distribution and sells a variety of products made with cocoa, including beverages, oil, toppings, sauces, syrups, fruit fillings, and biscuits.
Sharing his perspective about how the market has evolved since the company was incepted and the enterprise began, the Partner of Nutan Industries, Mr Hardeek N Ladhani, added, "All the products distributed at Nutan Industries are top players in their respective categories. Our motto is Service – Always, All Ways! The competition is severe, and we must quickly adapt if we want to keep our position as leaders."
"In India, the distribution industry is largely unorganised. As a result, for any organisation, breaking into and establishing a presence in this industry is a challenging endeavour. However, Nutan Industries has managed to complete such a difficult assignment thanks to its high-quality goods and data-driven business practices," he further added.
Nutan Industries started producing the required ingredients to satisfy the huge and continually expanding demand for ice cream and Bakery ingredients in India. Carefully selected goods also found their way into the bakery industry. Only a few distributors in India would have a distributor network as big as that. Distributing business in India is primarily an unorganised sector. As a result, penetrating into and establishing a business in this market is a daunting task for any business. However, Nutan Industries has accomplished such a huge task with its quality products and data-driven strategies.
If you have any objection to this press release content, kindly contact pr.error.rectification@gmail.com to notify us. We will respond and rectify the situation in the next 24 hours.