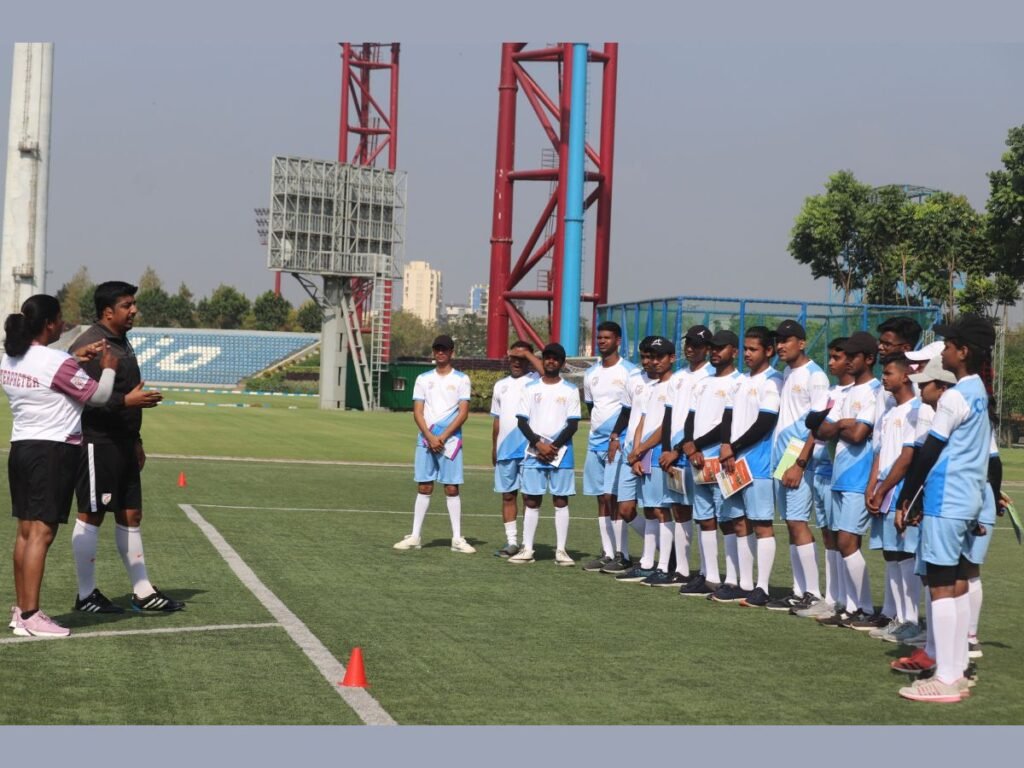 The programme aims to train a cohort of deaf aspirants to become certified E license coaches who will deliver life skills modules to marginalised deaf children through the platform of football
Mumbai/Nagpur (Maharashtra) [India], April 3: Slum Soccer, an NGO promoting football among the impoverished communities across India launched a first one-of-its-kind training programme in India in association with Reliance Foundation to train deaf aspirants to become certified E license coaches at a special camp organised recently in Navi Mumbai under the aegis of the All India Football Federation (AIFF).
The certification course was held under a partnership with DeafKidz International with the support of Comic Relief and Reliance Foundation at Navi Mumbai had 20 participants from Nagpur who were coached by Shailesh Karkera, Senior Manager, Grassroots – AIFF Technical Dept. & AFC Grassroots Technical Panel Member and focussed on the fundamentals skills such as passing, dribbling, controlling, etc. Additionally, the training conducted at the facilities of the Reliance Foundation Young Champs Academy also focused on other essential aspects of coaching such as planning a football session, organising tournaments, roles and responsibilities of a coach, first aid and Do's and Don'ts under the AIFF.
It must be noted that India is home to approximately 63 million people in the deaf and hard-of-hearing category and have access to limited sports facilities, resources, interpreters, etc. Due to a lack of licensing in this category, coaches are unrecognised and often take up undesired and unwanted jobs to make ends meet. Through this novel initiative, all the stakeholders aim to integrate coaches in this category with skillsets to develop new age competencies that will equip them to impart education to several hearing-impaired children.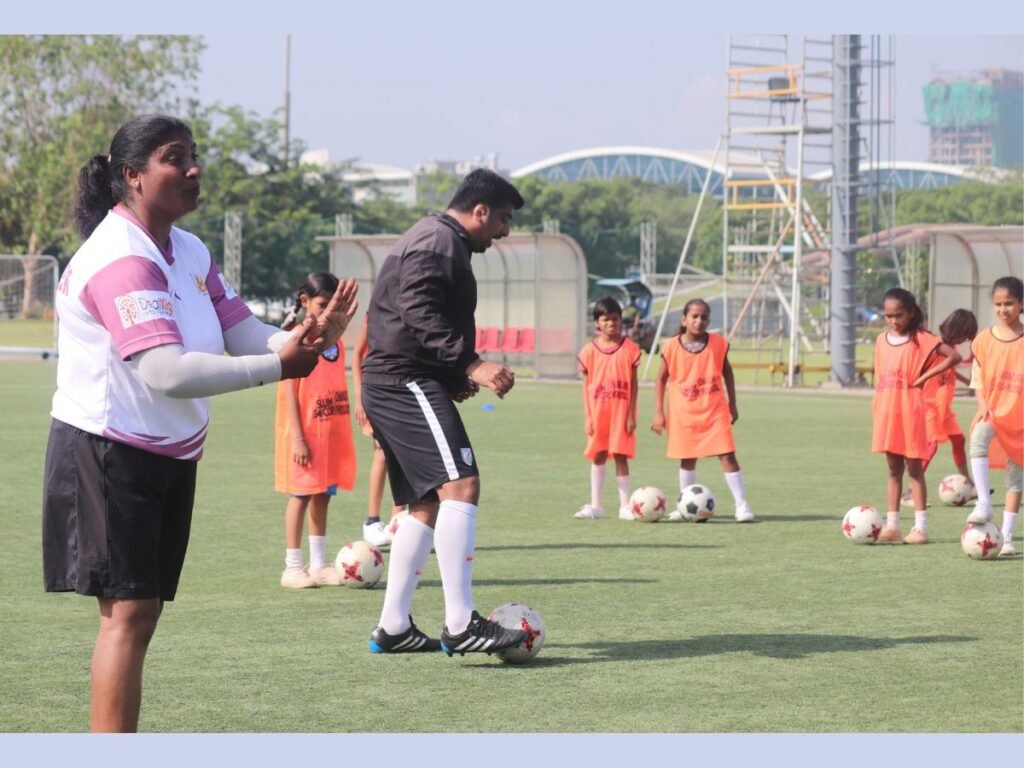 Under the programme, the youth are not only getting trained under Slum Soccer but will be delivering football skills and football-games-based life skills through their communication method of choice like the Indian Sign Language (ISL). The organisers have also identified and partnered with several NGOs and schools in Nagpur to train children in football through sign language. Slum Soccer plans to expand this initiative to Mumbai, Chennai, among other metros over the next few months.
"To promote diversity, and inclusion at the community level, we have been organising regular football tournaments where participants play along with their hearing counterparts. It served to boost their self-confidence of the hearing-impaired players and encouraged their integration into the mainstream. Simultaneously, the able players got sensitised and developed a healthy camaraderie with their counterparts. The project is illustrating the transformation in the lives of hearing-impaired adults who are provided with access to the programme and trained as coaches. We sincerely thank the contribution of our partners – Reliance Foundation, DeafKidz International, AIFF and Comic Relief for extending their support to our initiative," said, Abhijit Barse, CEO, Slum Soccer.
"This is the first time that we are conducting an official AIFF Coaching Course for differently abled candidates and a lot of work has gone into preparing for it. The goal is to make our coaching programs more inclusive, accessible and empowering for future participants so that they have the tools to engage effectively with children in their respective communities and sporting entities," said, Savio Medeira, Director of Coach Education, AIFF.
The programme will also coach children on the importance of education, safety, health and hygiene, safe spaces, protection of their rights, safeguarding, basic life skills, etc. This training will be the first of its kind to meet deaf children's needs, effectively capturing their attention through best-spoken deaf-focused teaching and learning methods, which can then be replicated in other geographical locations throughout India in the future. The training would bring together the community and build sustainability to take forward the mission to make football deaf-friendly (and deaf persons football friendly).
About Slum Soccer:
Slum Soccer was registered as a Non-Governmental Public Charitable Trust Organisation governed by the Public Trust Act of the state of Maharashtra in 2001. The unbridled joy on the faces of a few street children kicking a broken bucket around a slushy ground in an impromptu game of football, blissfully unaware of the pelting rain during a sudden rainstorm, prompted the founding of our organisation, SlumSoccer. Over the last two decades, Team Slum Soccer has relentlessly worked to make sports accessible to everyone irrespective of race, religion, caste, colour, and socio-economic background. Taking our flag of changing lives through football forward, our endeavour is also to football equally accessible to specially-abled persons. The glorious game of football is considered as great levellers, and unifier and lends itself to be learned and played easily.
If you have any objection to this press release content, kindly contact pr.error.rectification@gmail.com to notify us. We will respond and rectify the situation in the next 24 hours.