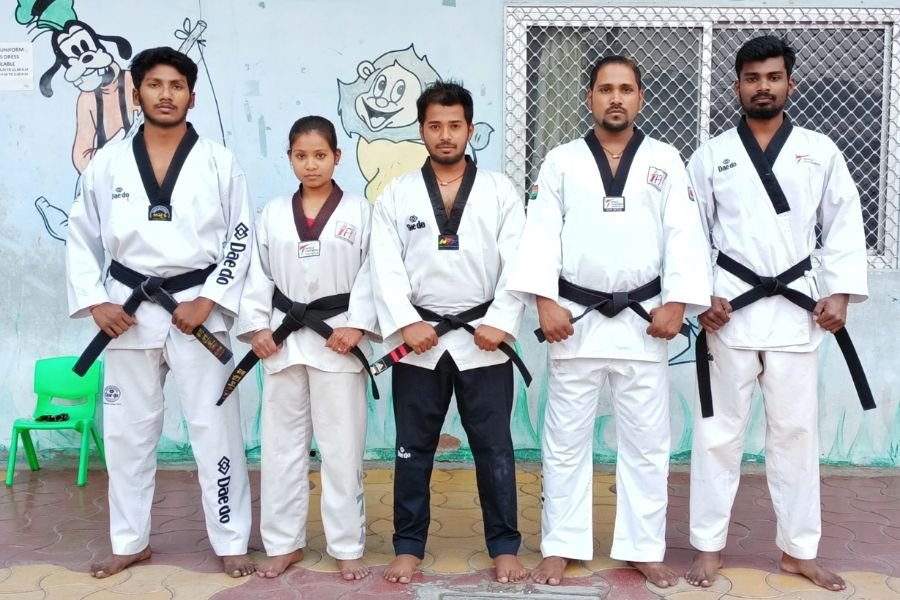 ​Hyderabad (Telangana) [India], March 24: A 28-year-old man from Hyderabad in Telangana has been invited to participate in the auditions for the popular TV show 'America's Got Talent'. 'Mukesh TKD Stunts group'  as he is known, will present his unique feats in front of the judges of the popular show. "It is a big opportunity for me to showcase my talent in front of the world," Mukesh Jogi.'
What is unique about Mukesh Jogi hails from the Mailwar village of Tandur, is that he can do fire Head, Backbend walking from burning 25 Fire rings; he will not fear with Fire Stunts, Taekwondo Breaking jumping varieties and has showcased his talent in several Indian channels He has performed in more than 100 shows on stage and also on several television programmes including "Indian's Got Talent". Big celebrity International Reality Shows, entertainment ke liye kuchh bhi Karega etc. Award received from Tollywood Super Star Mahesh Babu; it was through that show that his name was recommended for the "American's Got Talent" show.
I've always wanted to do something unique to be known as somebody unique in the world," Mukesh Jogi said, explaining how he had started practising his feats when he was studying in Intermediate. The "stunt Master" performs some more unique feats. He can send 25 Fire Rings walking Back and bending, without getting hurt. But how does he do it? The only answer he gives for it is that he practices.
Lately, he has even been able to perform a feat
On (the 27 th Mukesh TKD Stunt group ) is going to America; good luck to the Team.?
Mukesh Jogi and his group is representing India at America's Got Talent world's biggest reality show. Only the man deserves a chance in this show because Mukesh and his team did very much hard work to bring this position, but they came from very down to earth they have financial problems, but they never step back by all problems. They just believe in there hard work and talent, and they moved forward and now Mukesh Jogi and his group performing in international level ………we will congratulate this is proud movement India.
If you have any objection to this press release content, kindly contact pr.error.rectification[at]gmail.com to notify us. We will respond and rectify the situation in the next 24 hours.