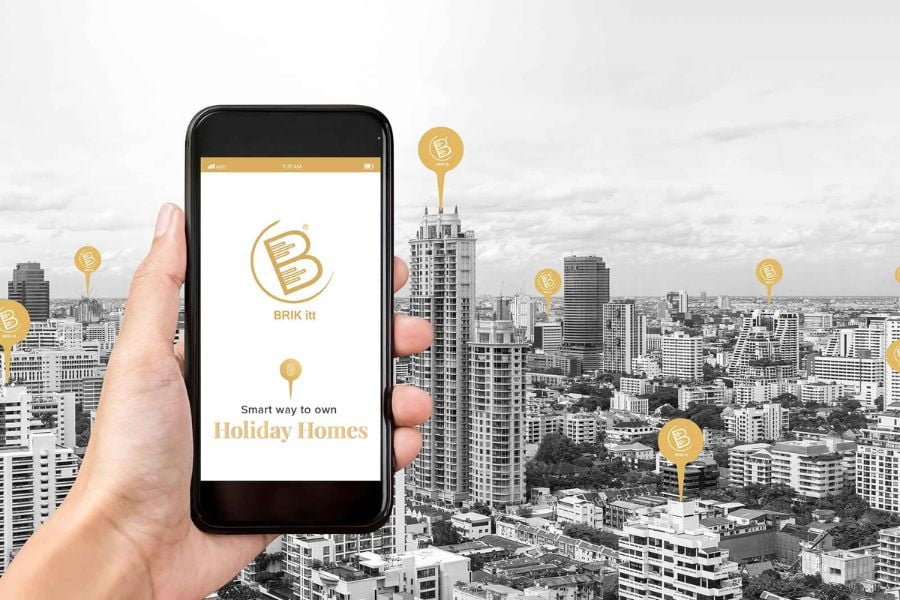 BRIKitt- India's Largest and fastest-growing Proptech platform
New Delhi (India), February 22: As the Holiday Home market in India is projected to grow at 26% CAGR, the fractional ownership of holiday homes is experiencing a steady increase in demand. This approach helps reduce the financial burden on individual investors and property owners by distributing the high costs across multiple fractions. In addition, this method of asset acquisition opens up new opportunities for millennials, who can now take advantage of them at a fraction of the previously required cost.
With an eye on the rapidly expanding holiday home segment, BRIKitt aims to become the world's largest community of holiday homeowners. Since its inception in 2021, the company has been committed to making co-owning holiday homes a viable and accessible option for all. BRIKitt's cutting-edge, technology-enabled operations have helped it to emerge as a market leader in the prop-tech sector.
BRIKitt's unique proposition of fractional ownership of a dream holiday home, available at just 1/11th of the cost, has garnered interest from over 1200 investors. As a result, the company's user base is witnessing significant year-on-year growth, currently at 50 per cent.
Highlighting the brand's growth trajectory, Swati Raj Kapoor – Co-founder at BRIKitt, said, "Fractional ownership is a game-changer in the real estate industry, offering investors the opportunity to participate in high-value assets with significantly lower investment budgets. BRIKitt's innovative approach to fractional ownership enables middle-income retail investors to diversify their portfolios with multiple income streams. Our short-term goal is to build a strong community of over 5000 BRIK owners in the next two years, while our long-term vision is to become the most trusted and largest holiday home owners community in the world. With a current market share of over 70%, we are well on our way to achieving this goal."
Swati Raj Kapoor further added, "As technology continues to democratise access to various sectors, the prop tech industry is providing fractional ownership opportunities that are empowering salaried professionals to invest in high yield-generating residential properties across top and emerging holiday destinations such as Goa, Mukteshwar , Kasauli etc. despite the barriers to entry of low capital and lack of knowledge and connections. By providing them with a easy to use web application, we can help aspiring investors diversify their portfolio, generate steady incomes, and achieve their dream of owning holiday homes. Our brand has the potential to become a driving force in making this dream a reality for many people who have long believed that such investments were only for wealthy and rich. BRIKitt caters to investors looking to generate future income and also gain access to properties such as resort themed apartments, villas and vacation homes for personal use for up to 30 days per year."
While commercial real estate has been the primary focus for fractional ownership in India, there is growing interest in high-end holiday homes. BRIKitt leverages the intersection of real estate, finance, and technology to create a platform allowing retail investors to participate in these properties with a clear exit strategy.
BRIKitt offers a comprehensive approach to investing that covers various crucial aspects, including discovery and liquidation when necessary. The platform also assists investors in the initial stages of the process, such as conducting due diligence, researching the best options, and obtaining the title documents of the asset.
In conclusion, fractional ownership is an innovative approach that provides opportunities for investors to own a portion of high-value property, even on a smaller budget. This model allows investors to participate in prime real estate locations and enjoy high rental yields and capital appreciation benefits. Additionally, for vacation homes, investors can benefit from using the property for personal vacations. Investing in fractional ownership can diversify portfolios and potentially generate significant returns while enjoying access to luxurious properties in highly desirable locations.
For more information, visit – https://brikitt.com/
If you have any objection to this press release content, kindly contact pr.error.rectification[at]gmail.com to notify us. We will respond and rectify the situation in the next 24 hours.