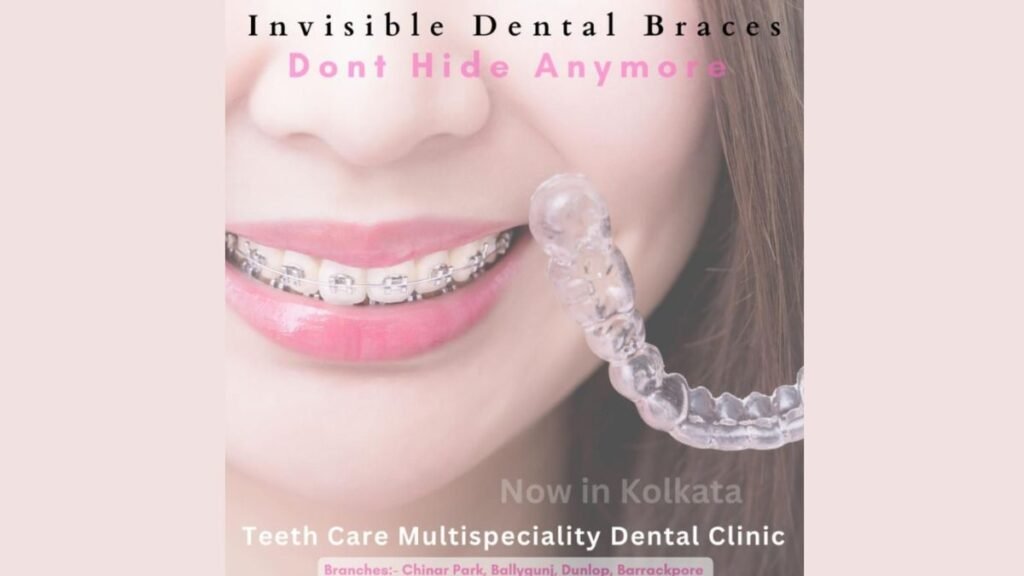 Kolkata (West Bengal), February 21: Dental problems are abnormalities affecting the teeth, gums or mouth's functionality. Dental issues include cavities, gum disease, tooth decay, and bad breath. Poor oral hygiene, a diet high in sugar, heredity, or other factors may be the root of these problems. Dental disorders can be prevented and treated with the help of routine dental checkups and proper oral hygiene habits.
The one-stop solution for all dental problems is Teeth Care Multispeciality Dental Clinic. With a workforce of the greatest orthodontists, Teeth Care Multispeciality Dental Clinic is the best dental clinic in Kolkata. One can receive various forms of dental care, including RCT, cosmetic dentistry, teeth whitening, teeth scaling and dental implants, for a reasonable price.
Teeth Care Multispeciality Dental Clinic is a dealer of major brands. It has five branches in Kolkata with more than 16 years of expertise. The team uses cutting-edge technology to evaluate and fix teeth without causing any discomfort. The company has consistently satisfied clients and has received numerous National accolades.
Dental professionals here employ Intraoral Scanners, digital instruments, to take exact 3D photographs of a patient's teeth and gums. To build a digital model of the patient's mouth, modern technology like lasers, cameras, or structured light is used by intraoral scanners. Dental replacements, including crowns, bridges, and aligners, are designed and made using these digital imprints. Numerous advantages of intraoral scanners include increased accuracy, quicker turnaround times, and a more comfortable procedure for the patient.
Dental braces are orthodontic tools that assist in realigning crooked teeth and jaws for a better bite and a more aesthetically pleasing smile. Traditional braces consist of metal braces and wires, but there are also ceramic, lingual, self-ligating, and Invisalign options offered by Teeth Care. They investigate the severity of the tooth issue, the patient's lifestyle, and other variables that affect the suggested type of braces. Regular adjustments and good dental hygiene are necessary to get the intended outcomes from braces.
Besides improving bite alignment, straightening teeth, enhancing oral hygiene, reducing the risk of tooth decay & gum disease and enhancing the smile's overall appearance, Teeth Care also excels in Invisible Dental Braces.
Invisible braces are clear aligners, an orthodontic treatment that uses a series of custom-made, transparent trays to straighten teeth gradually. They offer a discrete and practical choice for straightening teeth because they are almost unnoticeable, comfortable to use, and removable for eating and cleaning.
In contrast to regular braces, invisible dental braces offer better aesthetics, more comfort, easier maintenance, fewer office visits and optimal oral health. They are a covert method of enhancing dental health. Several brands of invisible dental braces include Invisalign, Dentcare, Illusion & Straumann clean connect.
Teeth Care Multispeciality Dental Clinic provides individualised care emphasising patient comfort, advanced technology and a warm setting. The experienced and friendly team provides comprehensive dental services, making every visit a positive and stress-free experience, so we can enjoy a healthy, beautiful smile for life.
Link: www.dentalclinickolkata.in
If you have any objection to this press release content, kindly contact pr.error.rectification[at]gmail.com to notify us. We will respond and rectify the situation in the next 24 hours.