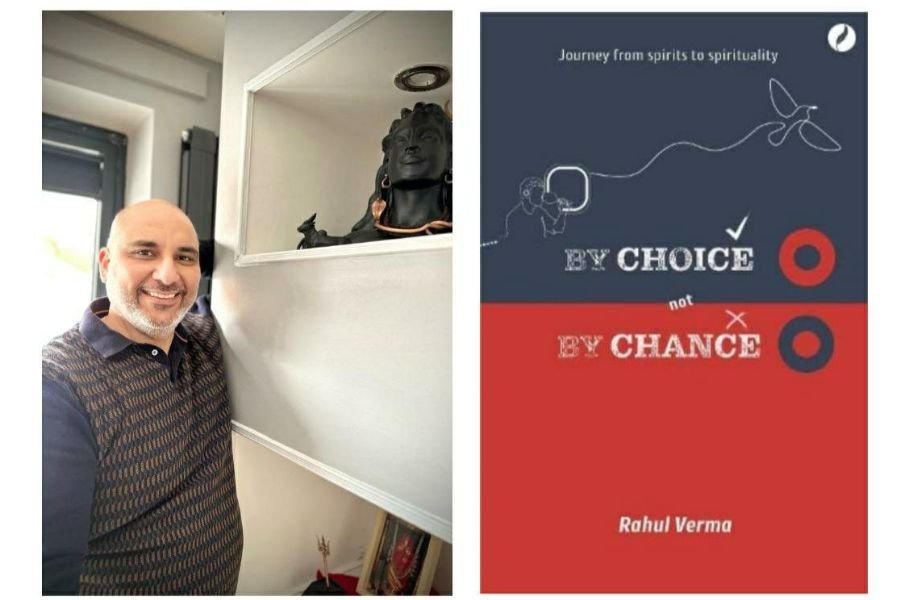 New Delhi (India), February 7: "It is only when I chose honesty and the need for help that the idea of a future and leading a normal life became possible. Acceptance is the key to unlocking yourself."- Rahul Verma
Rahul Verma's debut book By Choice and Not By Chance is a powerful memoir that captures his inspiring story of surviving varied addictions and embracing the path of spirituality. With sheer honesty and authenticity, he opens up about his physical, mental and emotional challenges which hindered his personal growth. The book offers a nuanced take on addiction by exploring it from a physiological, emotional and psychological lens. It is an attempt to offer direction to anyone who wants to embark on a journey of recovery.
Rahul's addiction began through food that initially took over his life. The situation went so out of control that due to his obesity, he was advised to undergo surgery. The operation didn't bring about a shift in Rahul's mindset as he found his second addiction- alcohol. For a while, he juggled his professional and family commitments but excessive drinking impacted his personal life immensely. It is at that point that he decided to take control of his life and sought professional help by joining a rehabilitation center. That was the most defining moment of his life as it opened his mind. He tapped into his inner reserves of courage and strength to successfully overcome all the hurdles and come out of the other side.
In his profound book, Rahul elaborates on how he triumphed in his painful battle with addiction through the unflinching support of family and friends and his spiritual guru, Sadhguru. From a fearless journey to rehab, when he thought that he might never see his family again, to a sober present day where he has attained spiritual maturity and awareness, he has turned his life around by taking bold chances which have unraveled the power of choice. His transformation began with the Isha foundation- a nonprofit spiritual organisation where he discovered different shades of his personality.
Rahul aptly captures the gist of the book in his own words, "This book is a personal attempt to reach out to anyone and everyone who are either suffering from any form of addiction or knows someone struggling. To help them realize that their well-being is their own responsibility. There are simple tools and techniques available that can help them move away from compulsive behavior to conscious human beings."
Published in 2022 by Author in Me, a leading publishing house in the UK, the book is greatly appreciated for its compelling storytelling and effective strategies to overcome addiction. Through his literary endeavor, Rahul hopes to raise awareness around addiction and recovery.
"Addiction is nothing more than compulsive behavior or action which we are either doing or thinking about doing the next time. Either way, these are our own actions and choices that we are making. There is always help available if we are willing."
If you have any objection to this press release content, kindly contact pr.error.rectification[at]gmail.com to notify us. We will respond and rectify the situation in the next 24 hours.