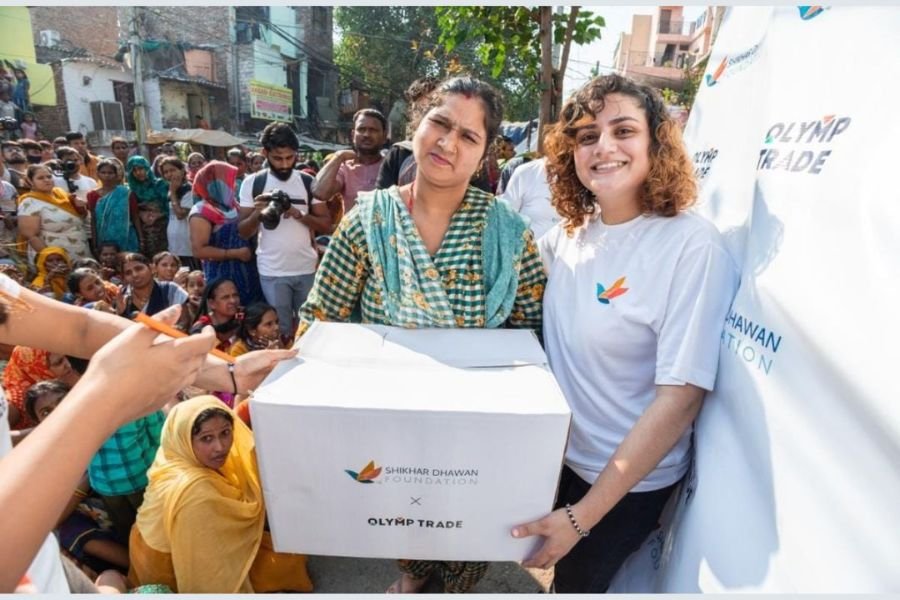 New Delhi (India), January 16: The Shikhar Dhawan Foundation is founded with the aim to eradicate social issues like hunger, poverty, education, and many more which form the core of our society. Shikhar Dhawan and his team has taken up this noble initiative with the core idea of giving back to society for immense love and affection he has received from across the country. This enthusiastic non-profit organization aspires to sow the seeds of prosperity and happiness across the globe through collaborative efforts. Shikhar Dhawan Foundation has far-sighted vision to uplift the underprivileged & has set eyes on 2023 to impact thousands of lives across the country & continue the tremendous track record of 2022.
There are many social causes or issues that affect society and a country as a whole. India suffers from a host of social issues that highlight the different experiences of rural and urban sectors. The aim and ambition is to serve people, reduce inequalities and empower marginalized groups through effective facilitation of community-based services. The foundation works on campaigns to spread awareness regarding issues related to society & help the ones who need the most. Strategic measures are adopted for the upliftment of the communities and their welfare. Till now the foundation has reached out to thousands of people in different parts of the country & has supported them with whatever it takes to help.
Shikhar Dhawan Foundation with be actively working on projects related to health, quality education, hunger eradication, job creation, poverty, eradication of illiteracy, and other issues in year 2023. This will be extension of the work which has happened in year 2022. Some of the completed projects have been in association with organisations like- Cuddles Foundation, Doctors For You, Guru Nanak Dev Charitable Blood Centre, Helpage India, Nexus HealthTech Private Limited, LensBus, boAt Lifestyle, Feeding India by Zomato, Nokia, PVR, Airia mall, Datri & many more.
Mr. Amitesh Shah, Group CEO DA-ONE (An initiative of Shikhar Dhawan), stated that, "The foundation has a main purpose – to slowly eliminate the social issues and help the people in need. It is as simple as that, and we will execute the thoughts behind the foundation effectively. We hope that we take this initiative as a challenge & fulfill the overall objective of bringing in the change and also make it into a big change.
Dr. Kanika Dewan, DIRECTOR -Impact and Strategy at the Shikhar Dhawan Foundation, stated- "I believe that this initiative will bring a change in the society and will improve the standard of living of the marginalized sections of the society. One of our main objectives is to make a change that doesn't fade out and sustains. In a short span of 6+ months, we have already marked tremendous achievements & look forward to working with multiple NGOs simultaneously across India. We're working alongside multiple Corporates & Government sector companies, from all over India for various social causes."
Shikhar Dhawan Foundation believes that all and every individual can affect social change and talking about social issues is the start of the process. Discussing and spreading awareness about social issues help create a better understanding of the problems regarding the root cause and nature of these issues. The SDF is established with an aim to bring change and help prevent social issues and would be devoted to the common good.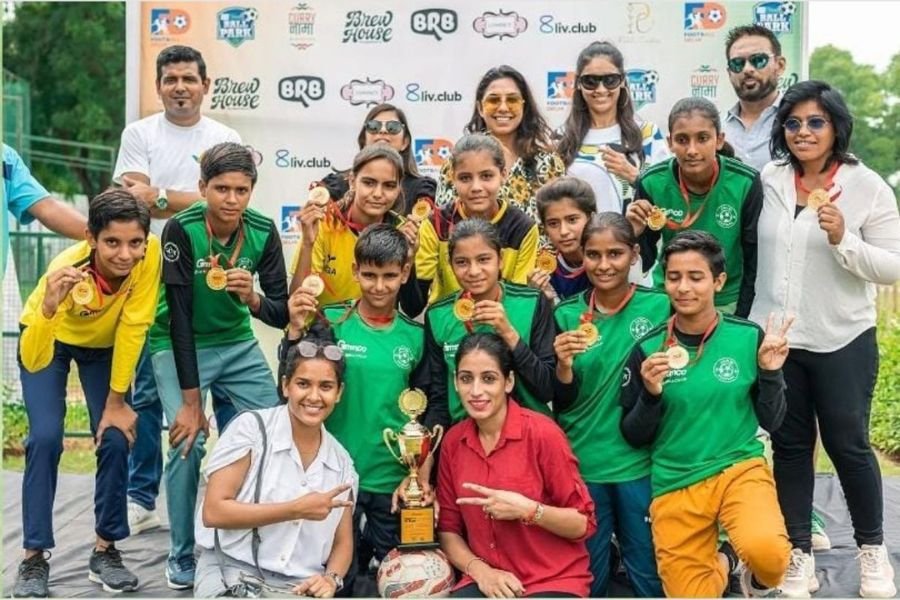 In the last 8+ months more than 20+ such campaign have been successfully executed with the main campaigns like-
Youngistaan: A Shikhar Dhawan Foundation Initiative That's Paving Way For The Country's Future Leaders!
Shikhar Dhawan Foundation joins hands with Cuddles Foundation to Help Children Fight Cancer
Shikhar Dhawan Foundation and Doctors For You Come Together to Provide Support for Free Patient Transport Vehicle at Safdarjung Hospital.
Shikhar Dhawan Foundation in association with Guru Nanak Dev Charitable Blood Centre organize Blood Donation Drive in order to spread awareness & bring about changes in the society
Shikhar Dhawan Foundation becomes Outreach Partner with Helpage India for World Elder Abuse Awareness Day
Shikhar Dhawan Foundation has joined hands with Nexus HealthTech Private Limited to bring a their revolutionary healthcare innovation Maatri
Shikhar Dhawan Invites Applications to adopt 11 NGOs for next 1 year
Shikhar Dhawan Foundation in collaboration with LensBus organized a community-based free Eye Checkup Camp for the vulnerable and marginalized communities.
boAt Lifestyle & Shikhar Dhawan Foundation shake hands on Independence Day for Women Empowerment in Sports Launches- 'Freedom to Play' initiative
Feeding India by Zomato & The Shikhar Dhawan Foundation Join Hands to distribute Ration worth Rs. 17 Lakhs
HMD Global- Nokia & Shikhar Dhawan Foundation join hands to promote e-learning among under-privileged students
Shikhar Dhawan Foundation launches LensBus Junior Initiative to Target Free Eye Screening for kids across Delhi NCR
The Shikhar Dhawan Foundation is a non-profit organization that strives to address the issue of providing quality education, hunger eradication, job creation, poverty, and eradication of illiteracy among other issues. Since March 2022, the Shikhar Dhawan Foundation has worked towards reaching more individuals & impacting their lives. The Shikhar Dhawan Foundation is continuously leveraging technology to cater to millions of individuals. Shikhar Dhawan Foundation is committed to help the NGOs in the following 3 ways-
1. Capacity Building- To fulfil our vision by focusing on building the capacities of NGOs towards the betterment of the people, and work in support of local development institutions through mutual collaboration.
2. Collaborative Learning- The skills developed during the collaboration will enable the partner organizations to improve their management skills, resources and to provide effective community-based services over a period of time.
3. Community Integration- SDF and the partner NGO's will utilize their experience in integrating communities in project implementation, participatory approaches, monitoring and evaluation, grant administration strategy and management with a unified aim and ambition of serving the people, reducing inequalities and empowering the marginalized groups. All the NGOs are brought together on a single platform which serves as a network to share and exchange their learning and knowledge.
Our Vision is: Sowing the seeds of prosperity and happiness across the globe through collaborative efforts to serve the community.
Website: https://shikhardhawanfoundation.com/
If you have any objection to this press release content, kindly contact pr.error.rectification[at]gmail.com to notify us. We will respond and rectify the situation in the next 24 hours.